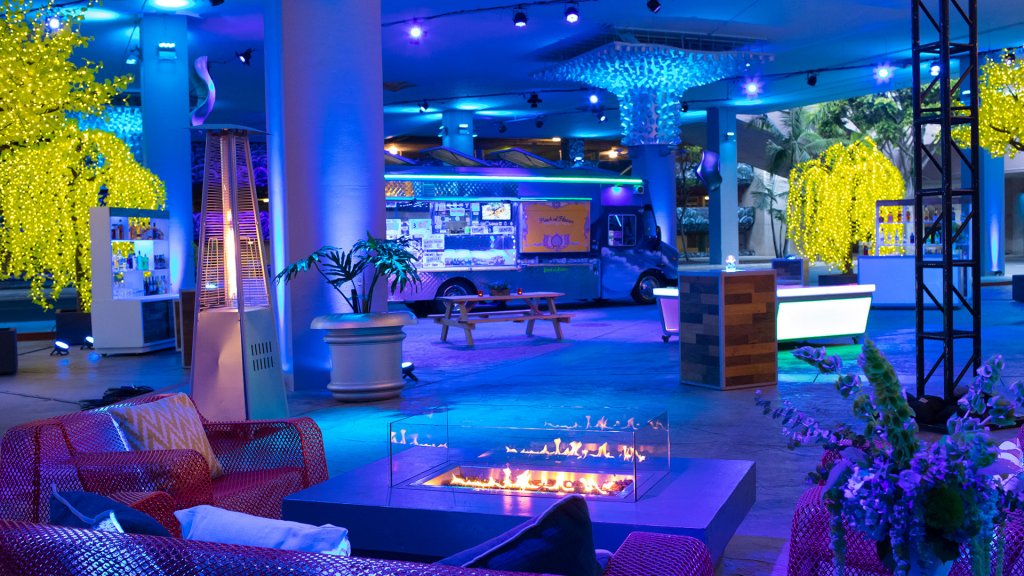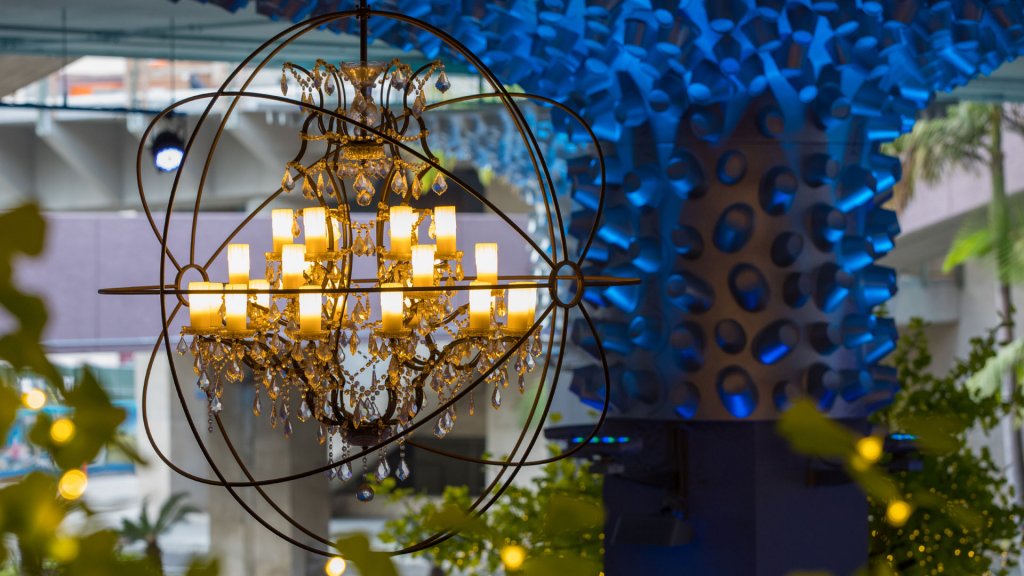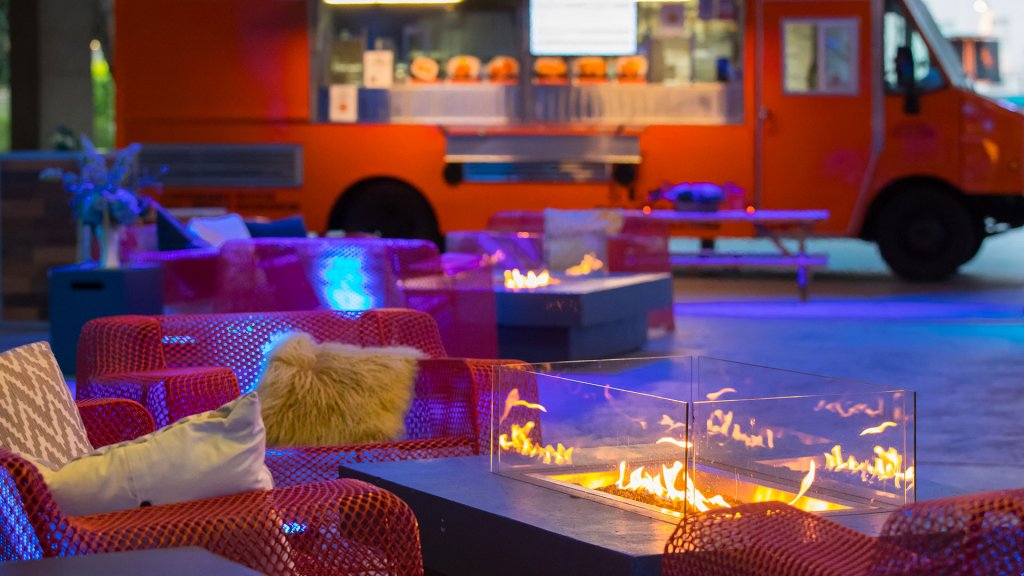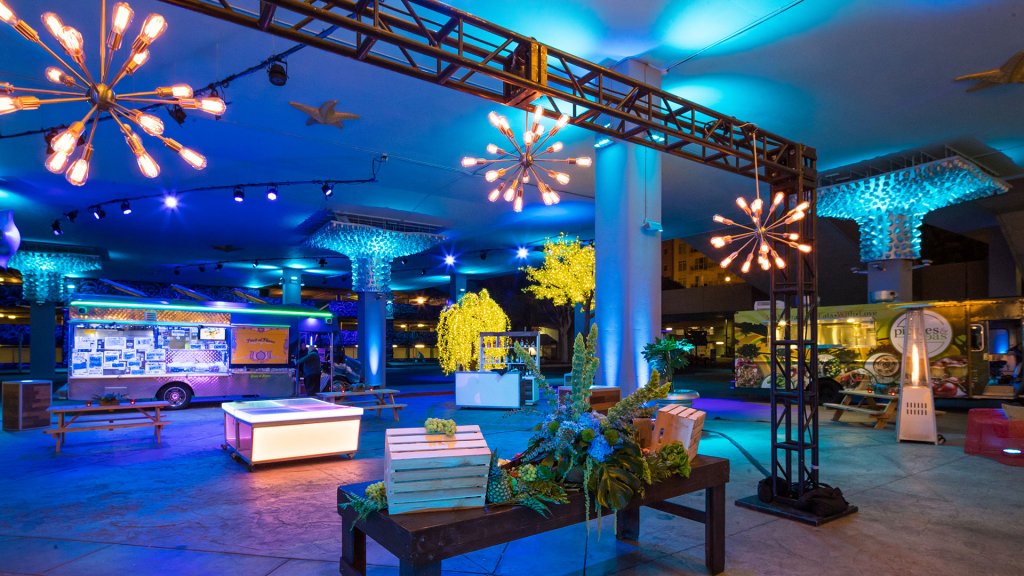 "The Cove" Porte Cochere to the Seaside Meeting Rooms
The Seaside Way entrance to the Seaside Ballroom and meeting rooms is on the Seaside Way underpass, directly beneath the Terrace Theater and Plaza. A creative renovation will soon turn this area into The Cove Porte Cochere, a brightly lit, visually stunning entrance for the Seaside meeting spaces. It will also be a trendy, modern twist for a special event or pre-event reception.
Multiple LED lit crystal chandeliers will be hung over the entryway to give an aura of elegance for arriving guests. The concrete pillars, walls, and ceiling of the underpass will be decorated with special light fixtures designed to look like barnacles. Decorative starfish and other marine motifs will adorn the ceiling, walls, and pillars, while vivid arrays of LED lights provide customizable lighting schemes to suit any planner's imagination. The total effect will be an under-the-pier fantasy scene.
Capacities & Square Footage:
Seaside cut-out, full street closure – 50,000 sq. ft. & Reception 5,500ppl
Seaside cut-out, East Bound street closure – 38,000 sq. ft. & Reception 4,200pp
Seaside cut-out - 28,000 sq. ft. & Reception 3,000ppl