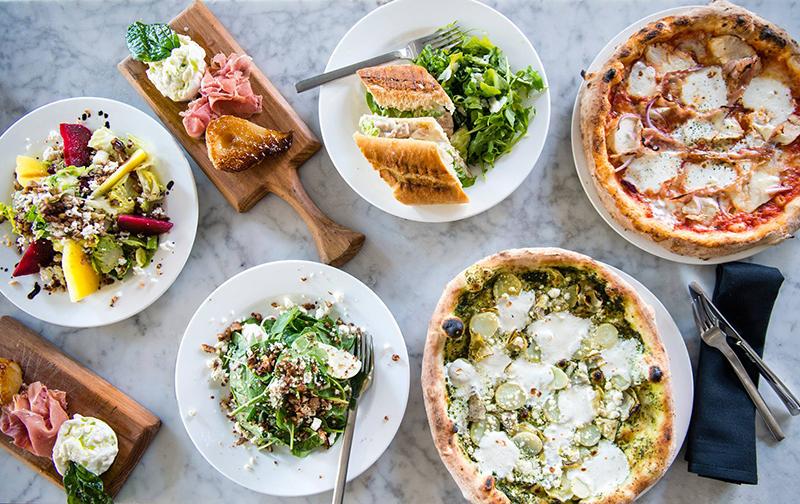 Great Italian Food in Long Beach
Take a trip to Italy right here in Long Beach!
Café Picollo –
Café Picollo offers an eclectic Italian menu in an intimate and romantic setting.
Domenico's Italian Restaurant –
As Long Beach's oldest restaurant, Domenico's strives to maintain the original recipes that have made it an institution! The ground pepperoni and ground sausage pizzas are fan favorites!
La Parolaccia Osteria –
La Parolaccia Osteria is a family owned and operated restaurant with a relaxed and intimate atmosphere where everyone is treated as family and comes to enjoy delicious pastas, pizzas, and great wine.
L'Opera Ristorante –
Featuring classic & modern Italian cuisine, L'opera is serving up homemade pastas, raviolis, focaccia bread, sauces & desserts every day.
Michael's on Naples Ristorante –
A contemporary Italian restaurant offering cuisine that is a combination of Northern and Southern style Italian food. The seasonal menu brings authentic flavors from the "old country" to the West Coast tables.
Michael's Pizzeria –
This authentic pizzeria makes its own cheese and sauce and offers diners a menu of appetizers, salads and Neapolitan-style brick-oven pizzas from an Italian-made, wood-fired oven.
Find more Italian Restaurant options and a variety of pizzerias by selecting "Italian" on the 'Category' menu here.
PC - Michael's Pizzeria Facebook
Blog Author
More Like This
Tag Cloud