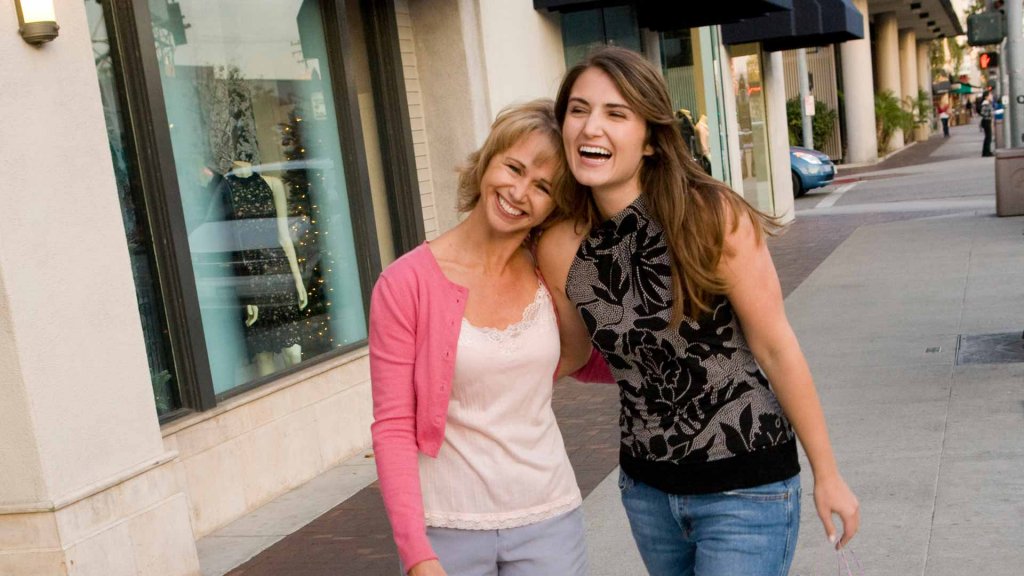 Shop
Shopping, gone wild.
Stroll from shop-to-shop enjoying the idyllic weather as you hunt for hidden gems, fun trinkets and even touristy souvenirs. Find undiscovered art, useful gadgets or great additions to your wardrobe. From hipster shops to local boutiques and popular brand name stores, Long Beach has something for everyone. So add "shopping" to your vacation itinerary and experience the distinct style and unique finds that only Long Beach has to offer.
Filter Directory Results
Results 1 - 12 of 31
Belmont Shore Business Association
Learn More
Partner Details
Nestled along the Coast in the southeast corner of Long Beach, Belmont Shore is the charming beach-side community home to over 250 businesses. Only three miles from Downtown Long Beach, this is a "must visit" when in the area. Second Street and the fifteen intersecting side streets make up the business district of Belmont Shore. This business corridor lies in the heart of the exclusive seaside community, affectionately referred to by locals as "the Shore". Belmont Shore is a shopping destination with over 60 retail stores to choose from. In addition to major retailers such as Banana Republic, Children's Place, Chico's, & Lucky Brand, you will find a large number of individually owned and operated shops that make Belmont Shore unique. Shop for upscale clothing & shoes, handcrafted art & jewelry, home decor, gifts, & more! One of the biggest draws to Belmont Shore is the seemingly endless array of excellent restaurants. From finer dining to take out, coffee house to pubs, and delis to sweet shops, there are almost 50 establishments to satisfy your thirst and appetite, whatever you are craving. Enjoy dining al fresco on the many sidewalk adjacent patios day or night.
4th St. Retro Row
Learn More
Partner Details
Dubbed "Retro Row", 4th Street is Long Beach, CA's Independent Shopping & Dining District! Featured recently in both Lucky and Sunset magazines, as well as in the New York Times (Travel Section, October 2007), as well as in the August 2008 Los Angeles Magazine's "Best of LA" Issue and The District Weekly (September 2008), the 4th Street District stretches from Junipero to Cherry Streets. Over 30 unique shops and restaurants to choose from, 4th Street is also home to the newly renovated and reopened Art Theatre.
Beach On 2nd Street
Learn More
Partner Details
The Beach on 2nd Street is open 7 days a week and features Cal State Long Beach clothing and gifts. We are fully stocked in everything Long Beach State - from sports tees and LB caps to kid sizes and college fashion. Gifts for every price range include a Long Beach Golf Bag and a 10x10 Black & Gold Pop-up Tent. Receive free shipping when you place your web order in our store. Whether you're a Cal State Long Beach Alumni or just know someone who goes here, let us help you find the perfect gift! Convenient parking behind the store. Monday - Thursday 11:00am-7:00pm Friday and Saturday 11:00am-9:00pm Sunday 11:00am-6:00pm
City Place Long Beach
Learn More
Partner Details
The 350,000 square foot shopping center contains 37 retail sites and its positioning in the center of so many other developments in the city's downtown area could make it game changing development for the city.
285 East 4th Street
Long Beach, CA 90802
Contact Name: Tony Shooshani
Contact Title: Owner/Developer

Citylights Streetwear
Learn More
Partner Details
Citylights Streetwear carries a gorgeous selection of unique and beautiful clothing. We carry collections that will be soft, beautiful and elegant. Many are hand painted, hand dyed or embroidered. They all have soft luscious fabrics. You will feel like the most beautiful woman in the world in our clothing. Our collections have a wonderful fit for any body style. We carry a huge Italian Collection of clothing designed and Made in Italy. A huge selection of tops, dresses, handbags, jewelry and pants from allover the world and Made in the USA. Whether you like to be casual or dressy we promise you will feel comfortable and beautiful in our clothes! Sorry, we do not sell online at this time. But we have lovely girls to help you in the store when you come visit us! Of course you can call us and if we still have it in stock you can purchase it over the phone and we can ship it to you. 562-473-4553- Call Today
Cityology
Learn More
Partner Details
Cityology is a lifestyle store, carrying mens and women's clothing, art, gifts and accessories. We work with many local artists and small companies to bring their unique designs to the greater Long Beach community. Whether you're a Long Beach native who is looking for a quick gift, or a tourist who wants an interesting souvenir; we have you covered. Cityology has a little bit of everything for everyone, including your pet! Check us out when you're in the Belmont Shore, or visit us online at city-ology.com, as well as on Facebook and Instagram.
Dapper Barber & Shop
Learn More
Partner Details
KEEP IT HANDSOME~ All services are customized to the clients specifications as discussed during the consultation... Each concluding with a classic straight razor finish. MAKE AN APPOINTMENT TODAY!-562-269-0333- Mention you saw this on the CVB website when you call....
Edible Arrangements
Learn More
Partner Details
Welcome to our store Edible Arrangements® 635 in Carson, California first opened in July 2007. Ever since, we've been working to Make Life a Little Sweeter® for our local community! You'll find only the freshest fruit gifts here at our Edible Arrangements® store. Our fruit arrangements and gifts are always made fresh daily, using fruit that's grown and picked to our Fruit Expert® standards. And, we have the best variety of gourmet chocolate dipped fruit, too! Try our legendary chocolate dipped strawberries, apples, pineapple, bananas, oranges and pears. (And next time you're in our area, stop by and see what we're sampling that day to find out why it's The Best Dipped Fruit, Period®.) We'd love to help you choose the perfect fruit bouquet or dipped fruit box for your special occasion! If you need a birthday gift, wedding favors, a holiday centerpiece, or even a little something just because, give us a call at 310-513-0303 and one of our Fruit Experts® will be happy to help.
The Villagio-531 E. Carson-Ste B
Carson, CA 90745
Contact Name: Shavon Klein
Contact Title: Franchisee
Phone: 323-742-0881

Website: www.ediblearrangements.com
Encore Awards
Learn More
Partner Details
ENCORE AWARDS is a leading award company in Southern California. Founded in 1984. Al's Rubber Stamp of Whittier, since 1952, joined the Encore name in 1997. Jensen Rubber Stamp of Long Beach, was acquired in 2001. Jensen opened shop way back in 1929. For the past 28 years, Encore has been a respected source of such high profile products as the Golden Globe Awards, Academy of Country Music Awards, Golden Trailer Awards, and Student Academy Awards. Over time, Encore has acquired and joined forces with many companies, and formed various strategic partnerships with well known industry leaders. We also belong to various acclaimed national organizations and trade associations such as ARA, PPAI, Sage & WBENC. These alliances have expanded our ability to perform comprehensive design in almost any medium, from awards to rubber stamps to promo products to personalized gifts. We maintain our own on-site design capabilities to meet customer's needs. Encore prides itself on creative, efficient, and fairly priced solutions to any business and retail client requirements, whether a yearly company award,trophies, promo products, a personalized gift, or a dog tag.
Kiwi Nail Lounge
Learn More
Partner Details
Kiwi Nail Lounge is a fresh, trendy, & sanitary full-service Nail Lounge located in beautiful Belmont Shore. At Kiwi Nail Lounge, you will sink into your own soft and cozy sofa chair, or have a seat at our beautiful nail bar, as our expert nail artists transform your hands and feet. We gladly serve a variety of refreshing beverages, and delicious snacks to complement your visit with us. We offer a wide variety of colors to choose from which include over 250 gel colors, using only the best brands for your satisfaction. We can't wait to start pampering you!
La Dolce Vita Spa
Learn More
Partner Details
From the moment you arrive, stress begins to melt away. We've been a local favorite for over 17 years. Perfect for Couples, or "Spa Parties" for Groups of 5 to 25. We'll help you plan your day. May we suggest the "Jet-Lag Package" One hour Massage, Body Scrub, Hydrating Wrap with Freshly Blended Organic Mask for Body and Face. 2 and a half hours $195. Like us on Facebook for Online Exclusive Offers. Located 1 mile from the Pike in Downtown Long Beach. Online Booking Available, we appreciate at least a day's notice. If using a cell phone or tablet, we recommend calling to schedule. Transit: Passport A & D 927 E. Broadway exit at Alamitos, walk N to Broadway, turn right (between Alamitos & Bonito). FREE Transportation to Downtown hotels on Day Packages. Advance reservations recommended.
Long Beach Antique Market
Learn More
Partner Details
Long Beach Veterans Stadium is the home of the OUTDOOR ANTIQUE & COLLECTIBLE MARKET held the 3rd Sunday of every month in Long Beach, California USA. Over 800 dealers exhibit, featuring a huge selection of antiques and collectibles for sale at bargain prices. Established in 1982, this event was named one of the TOP TEN FLEA MARKETS IN THE UNITED STATES by Harry Rinker, author and antique expert. On the 3rd Sunday of each month, spread out over 20 acres you'll find well over ONE HALF MILLION antiques and collectibles for sale at wholesale prices. ... Join the dealers and celebrities who shop at LONG BEACH VETERANS STADIUM for selection, quality and low, low prices.