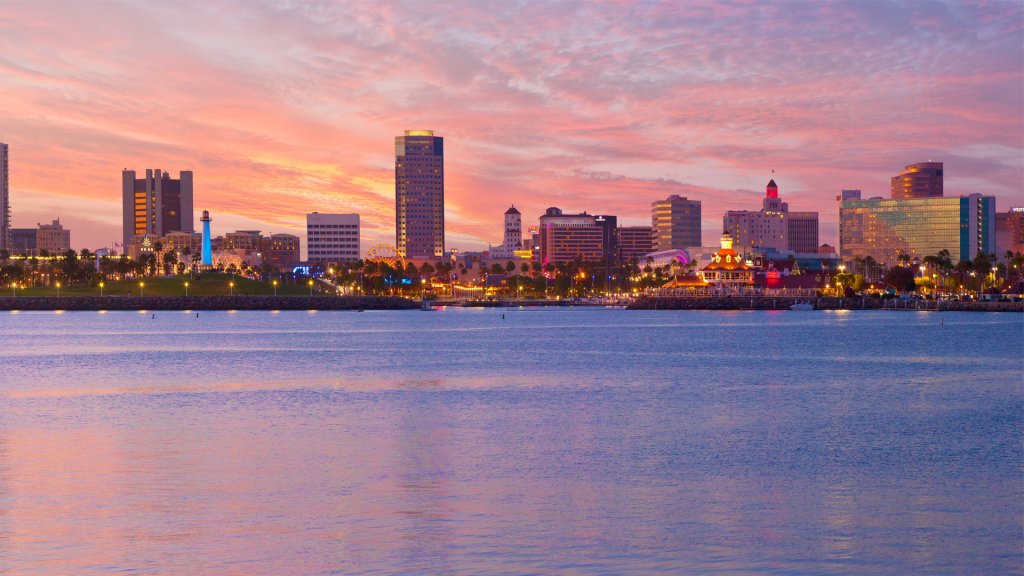 Explore Long Beach
Settled along five-and-a-half miles of sandy coastline, Long Beach is the quintessential conference location and vacation getaway, boasting both the ambience of a sophisticated urban center and the charm of a seaside community. Located 20 miles south of Los Angeles, California's seventh largest city offers visitors a dynamic range of attractions, shopping, recreational activities, art and culture, restaurants and nightly entertainment that make it an ideal destination for any time of the year.
Show your conference badge for discounts!
---
LONG BEACH ATTRACTIONS
Aquarium of the Pacific
Take a journey of discovery through a one million gallon aquarium at the Aquarium of the Pacific in Long Beach, California. Meet more than 11,000 animals in over 50 exhibits as you explore sunny Southern California and Baja, the frigid waters of the Northern Pacific, and the colorful reefs of the Tropical Pacific.
The Queen Mary
Transport yourself back in time aboard the legendary Queen Mary. Once the grandest ocean liner in the world, the Queen Mary is now a full-service Long Beach hotel, historical landmark, and entertainment venue. The Queen Mary gives visitors a unique glimpse into a bygone era when steamships were the most regal way to travel.
4th Street Long Beach|
Stretching between Cherry and Junipero, the district is home to an exciting group of 40+ independent merchants. Kitchy and hip and always hospitable, 4th Street features vintage & contemporary clothing, furniture & accessories, art, antiques & collectibles, books, roller skates & skate boards as well as a locally owned restaurants, coffee shops and wine bars.
Shoreline Village
A candy-colored village that provides the young-at-heart with a boardwalk experience that recalls the bygone days of Long Beach's legendary Pike Pier. Shoreline Village is your unique destination to take a whimsical carousel ride or spend a couple of hours brushing up on your skeet-ball skills in an old-fashioned arcade, all while indulging your sweet tooth on cotton candy, funnel cake and more
Catalina Island
Off the coast of Long Beach, California sits Catalina Island and its picturesque town of Avalon. Catalina is famous for its Mediterranean climates, laid back lifestyle and abundance of activities.
Long Beach Symphony
Celebrating its 78th season, the Long Beach Symphony Orchestra is one of Southern California's most professional and celebrated performing arts institutions.
Get more helpful information on visiting Long Beach at: http://www.visitlongbeach.com