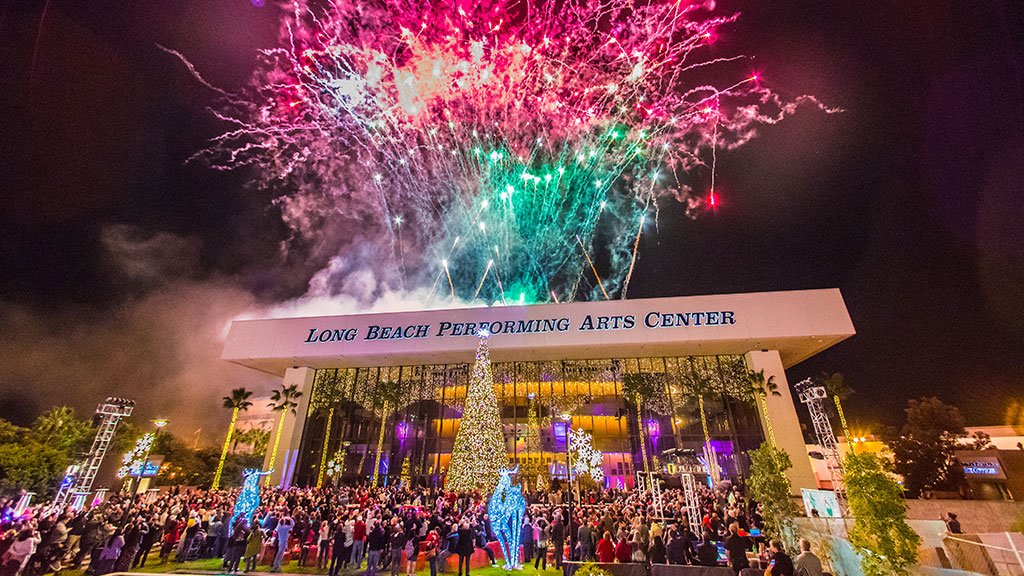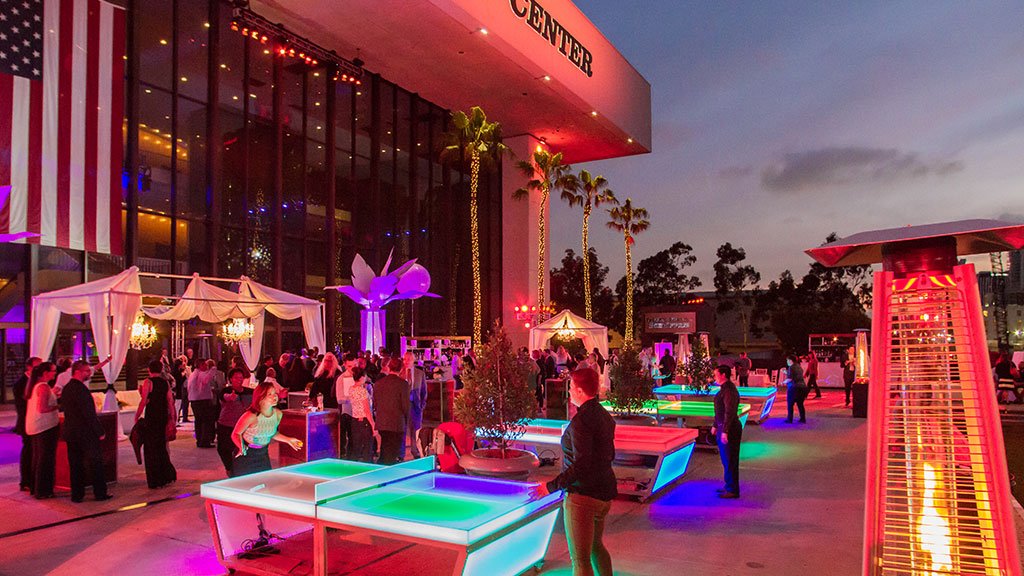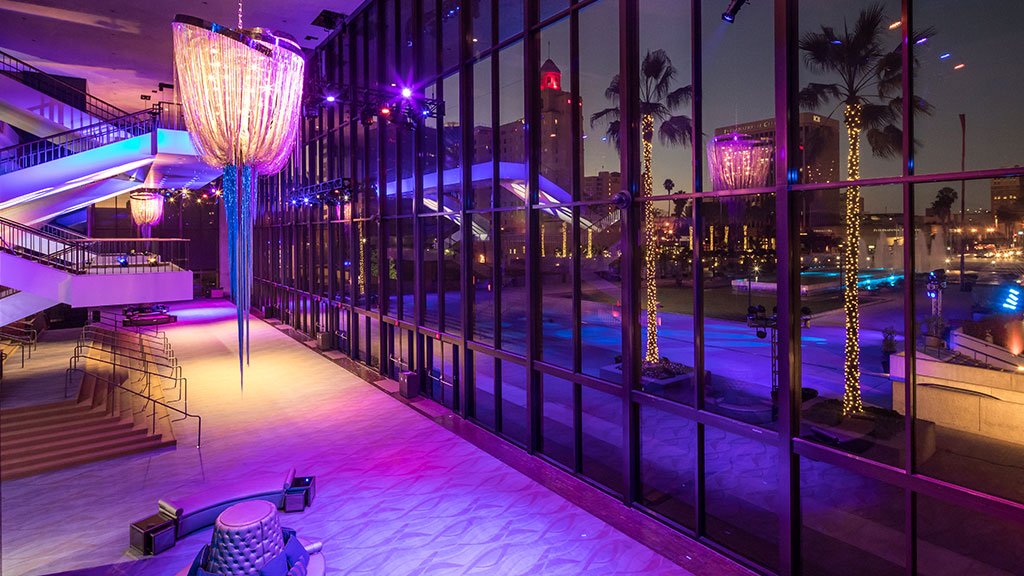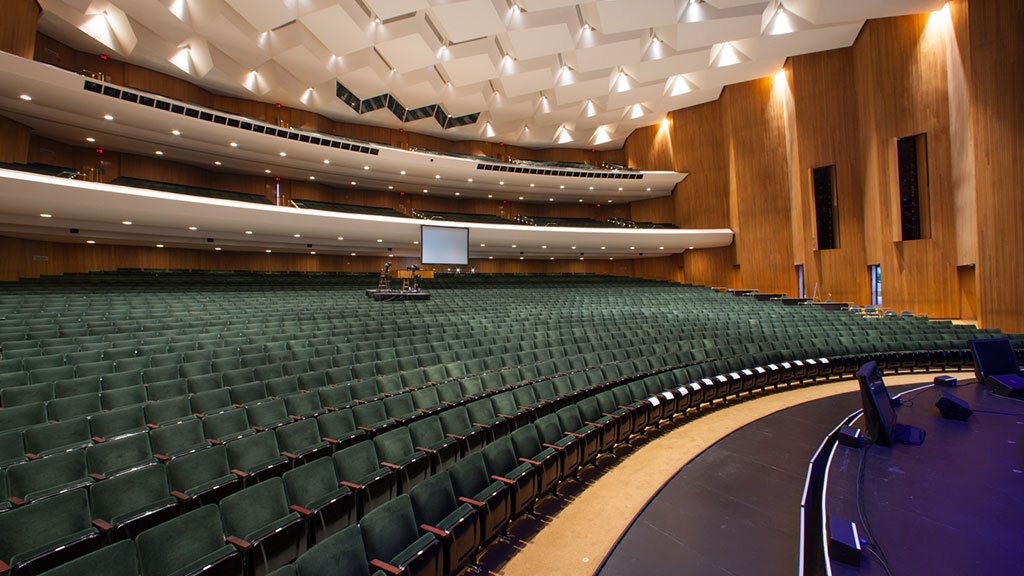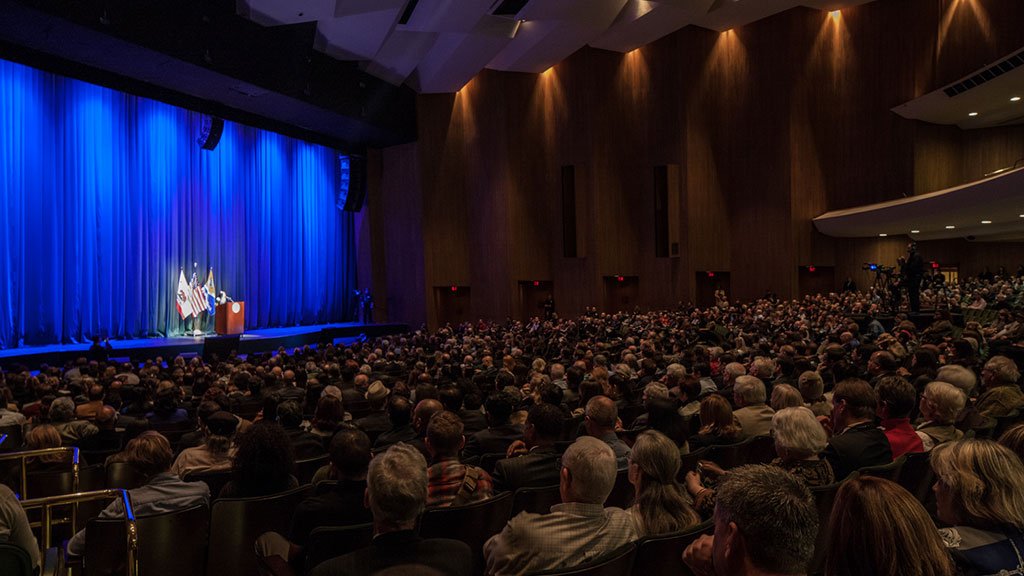 The Terrace Theater & Plaza
The completely renovated and re-landscaped Terrace Theater Plaza is becoming the hottest ticket in town for memorable special events. Cocktail receptions, buffet and sit down dinners become elegant outdoor affairs under Long Beach's sunny skies or the Plaza's dazzling displays of colorful LED lighting.
With the sparkling glass wall of the Terrace Theater as a backdrop, the Terrace Plaza, with its expansive multi-spray fountain and beautifully landscaped palm trees and flower gardens, boasts a panoramic view of the downtown skyline.
The Plaza can be set up with décor for any type of social function, including glowing geometric sculptures, fire tables, overstuffed sofas and chairs and low or high boy cocktail tables. Neon ping pong tables and other outdoor games can add active fun for your guests. Artfully arranged bars, hors d'oeuvres stations and buffet tables provide more than just food and drink, they are a "feast for the eyes." From simple box lunches to a full service, multi-course sit-down plated dinner, Premier Catering offers superior quality food and service.
Permanently installed professional lighting makes this a "turnkey" venue that can save planners thousands of dollars. With the Plaza's array of LED lights, evening events can enjoy an endlessly changing kaleidoscope of color schemes, including corporate colors and logos. If your event needs indoor space as well, add on the elegant and beautifully decorated Terrace Theater Lobby, with its impressive main staircase and stylish architecture.