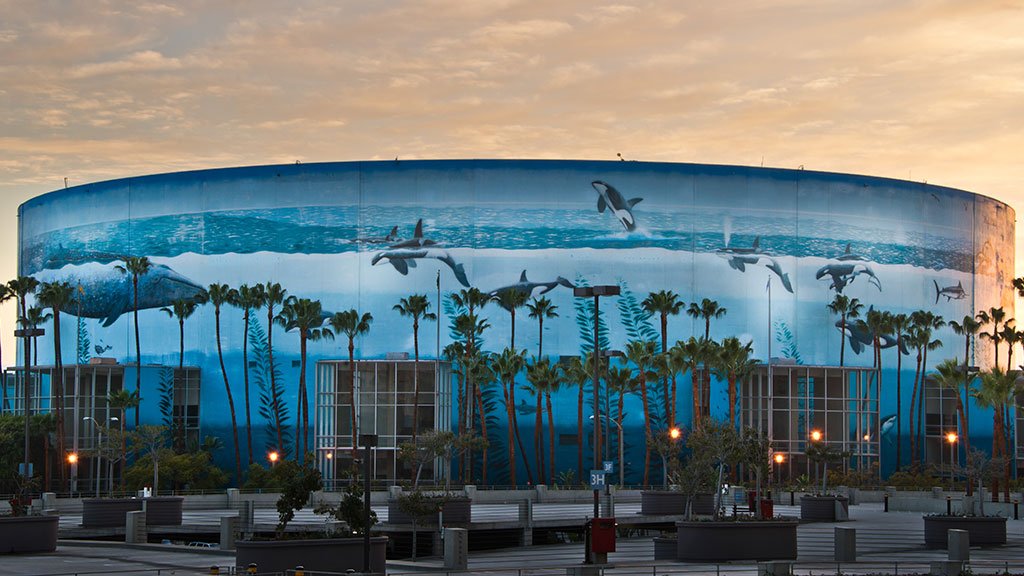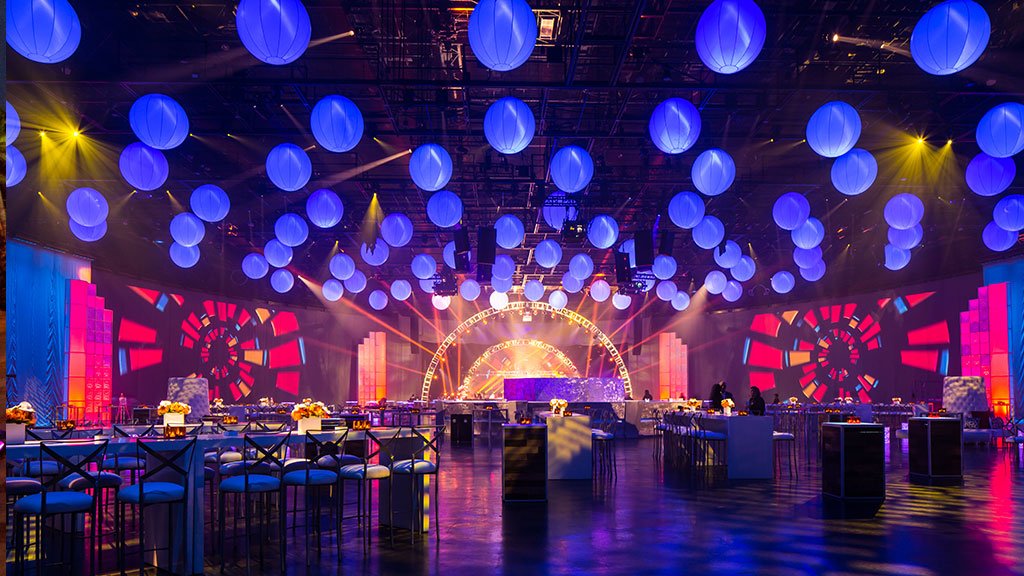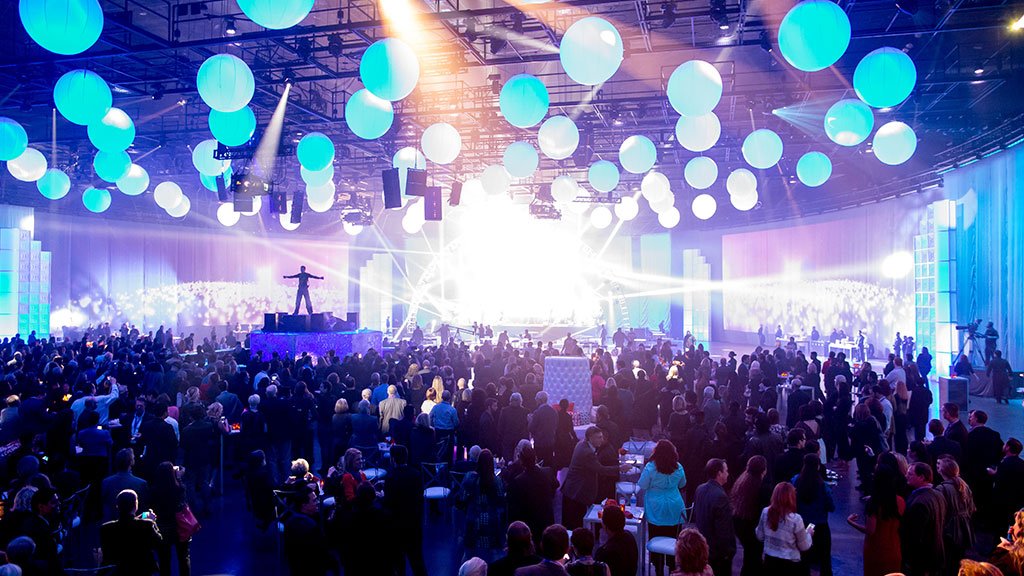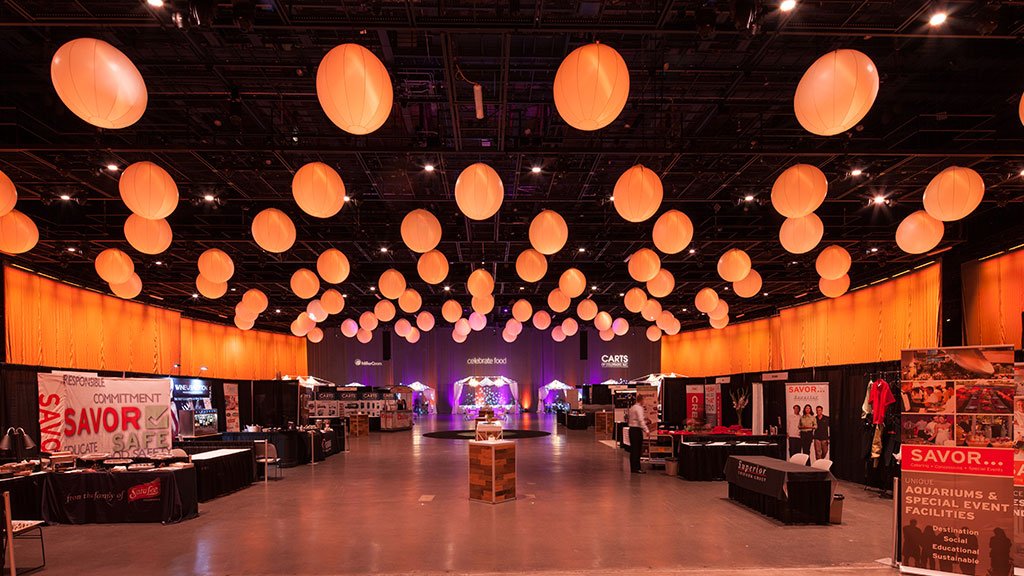 The Pacific Room at the Long Beach Arena
At last, there is a space of unlimited possibilities, a place where you can create anything your mind might imagine. A $10 million renovation and installation created a versatile "loft ballroom" utilizing the floor space of the Long Beach Arena.
One of the largest-ever flying steel truss systems is suspended above the 45,000 square foot Arena floor. This grid system can be raised or lowered to provide the perfect ceiling height for any event, turning the Arena into an intimate meeting space for up to 5,000 guests. The grid contains state-of-the-art sound and theatrical lighting that can be customized by the event planner. Electronically operated curtain walls drop down to cover the Arena's upper deck seating, completing the creation of the Pacific Room. The Pacific Room can be configured for meetings, receptions, dinners, theatrical presentations, concerts, fashion shows and even sporting events. Thanks to its own built-in light and sound systems, the Pacific Room provides a cost effective and creative space for event planners to let their imaginations take flight.