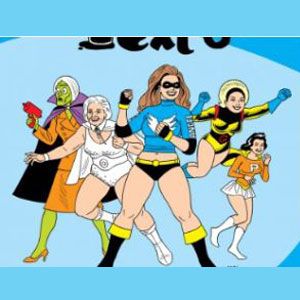 ]
General
The Latino Comics Expo
Date: Saturday, November 11 2017 to Sunday, November 12 2017
The Latino Comics Expo (LCX) returns to MOLAA for its 6th year! The nation's first comic convention dedicated to Latino comics creators will feature industry veterans, up and coming talent and everyone in between.
DAY 1 - Saturday, November 11, 2017
Event Free with Paid Museum Admission
Meet your favorite creators, discover new artists, and take home original comic books, prints, posters and more!
11:00am - 5:00pm—Artist Marketplace, Balboa Events Center
12:00pm - 4:30pm—Lectures & Panels, Lecture Room
DAY 2 - Sunday, November 12, 2017
Free Admission to galleries and expo sponsored by TARGET.Bring the whole family to meet contemporary Latino comic book artists and participate in workshops!

11:00am – 5:00pm – Artist Marketplace, Balboa Events Center

2:00 – 3:00pm – Docent Tours, Meet in Lobby
Call:
(562) 437-1689

Location:
Museum of Latin American Art

Time:
11:00 AM to 5:00 PM

Address:
628 Alamitos Ave.
Long Beach, California 90802
Visit Website
Add To Itinerary