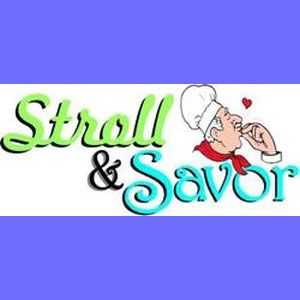 ]
General
Stroll & Savor
Next Upcoming Date:
The longest running food event in Long Beach takes place from 5:30pm to 9pm each night! Taste from over 45 restaurants in the shore who offer the best of their menu.
Discover new places to eat, shop and indulge as you stroll 2nd Street. Listen to talented local musicians as you stroll with your family, friends, and dogs (yes, we have treats for dogs too!).
You can purchase tickets at various stores throughout the shore starting June 17th. The cost is $10 for a ticket book of 12 tickets. Use tickets for both nights in same month only! Tickets will be sold at The Beach on 2nd, Blue Windows, Brix in the Shore, La Strada, Polly's Gourmet Coffee, Salon Soma, Shore Business Center, Sweet Jill's, and Urban Table. Purchase tickets the night of the event in front of Chase Bank only.
Call:
(562) 434-3066

Location:
Belmont Shore

Time:
5:30 PM to 9:00 PM
Visit Website
Add To Itinerary