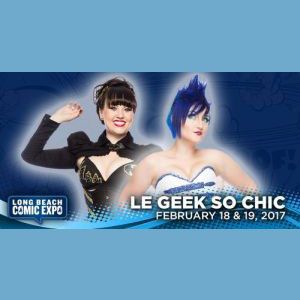 ]
General , Tradeshow (Public)
Long Beach Comic Expo 2017
Date: Saturday, February 18 2017 to Sunday, February 19 2017
Tickets are available for the Long Beach Comic Expo 2017 at the Long Beach Convention Center.
The event runs 10:30 a.m. to 7 p.m. on Saturday, Feb 18, and 11 a.m. to 5 p.m. on Sunday, Feb. 19, at 300 E. Ocean Blvd.
Adult tickets start at $25 for Saturday, $30 for Sunday and $50 for a weekend pass. For tickets and more information, visit longbeachcomicexpo.com.
Call:
(562) 436-3661

Location:
Long Beach Convention & Entertainment Center

Time:
10:30 AM to 5:00 PM

Address:
300 E. Ocean Blvd.
Long Beach, California 90802
Visit Website
Add To Itinerary