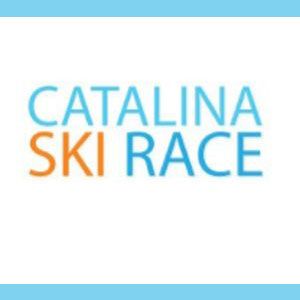 ]
General , Sports Events
69th Annual Catalina Ski Race
Date: Saturday, August 12 2017
The CSR is the premier water ski race in the world, but the CSR is more than just a race. With its rich 69 year history, quality of competition, and challenge of the open ocean, the CSR has earned its place on the world stage.
Water skiers from around the globe come to participate. This race has notoriety because of the number of participants, and because it is the only open-ocean ski race regularly scheduled anywhere in the world. It is an especially unique challenge to compete across 62 miles of ocean. It is highly coveted and followed around the ski racing world.
The 62 mile-long race to Avalon and back starts and finishes near the Queen Mary. Spectators from around the globe can be found lining Queen Mary's decks in effort to get the best view of the start and finish.
There are 20 different classes in which to participate; from novice to expert. There are two different starting categories: Boats that are 24 feet long or smaller, and boats between 24 feet and 43 feet. The smaller boats start 7 minutes before the large boats.
The Maya Hotel is the host hotel and headquarters for the Race festivities. With events and activities beginning the Friday before each race and wrapping up the Sunday after, The Maya Hotel is a fun place to visit to be a part of the excitement and energy. A block of rooms have been reserved for August 9, 2017 – August 12, 2017. The special room rate will be available until July 11th or until the group block is sold-out, whichever comes first.
Visit our website for more detailed information.
Visit Website
Add To Itinerary