Twila's Apple Pie Recipe
There's nothing like a slice of homemade apple pie!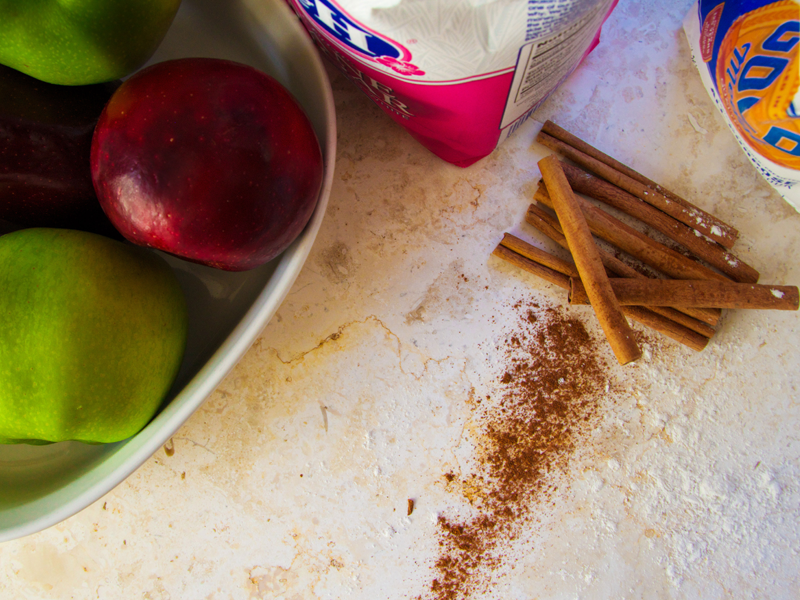 Twila, a life-long resident of Long Beach, has been baking since she was a little girl. In fact, her grandmother would place a stool in front of the counter just so she could stir. Recently, we had the opportunity to sample a dessert she's known for, Twila's Apple Pie. To say that this dessert is delicious, is a mere understatement! The candied apples, the flakey buttery crust will leave you in foodie heaven!
The Ingredients
CRUST
•2 cups all-purpose flour
•2 tablespoons sugar
•1 teaspoon salt
•6 tablespoons of solid Crisco (for crispy crust)
•5 tablespoons of cold butter
• ½ of an egg
• ½ of teaspoon of vinegar
• ¼ cup of cold water
FILLING
• 5 ½ cups of medium-sized (4 green apples, 2 red apples) cored, 1/2-inch sliced
• ½ of lemon (juiced over the apple slices)
• 2 tablespoons of butter (cut into small pieces)
• 1 ounce golden and brown raisins (~14 raisins)
• 1 cup of sugar
• ½ teaspoon of salt
• 1 ¼ teaspoon of cinnamon
• Grate ½ teaspoon of fresh nutmeg
(or ¼ teaspoon of dried nutmeg)
• 2 tablespoons of flour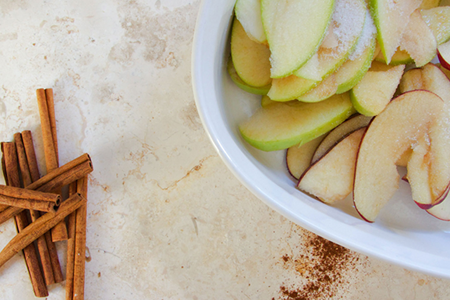 The Directions
Preheat the oven to 425 degrees F.
For the crust combine flour, sugar and salt in a large bowl. Cut in Crisco and butter using a pastry blender (or fork) until mixture becomes coarse and crumbly. Take the mixed and combined contents of a half an egg (lightly beaten), vinegar and cold water and stir into the flour mixture until moist.
Turn the dough out onto a floured work surface, divide the dough in half, and roll out into two disc-like shapes. NOTE: The less the dough is handled, the better...mix and roll out once). Wrap in plastic and refrigerate the discs for 30 minutes to an hour, while preparing pie filling.
Blog Author
More Like This
Tag Cloud