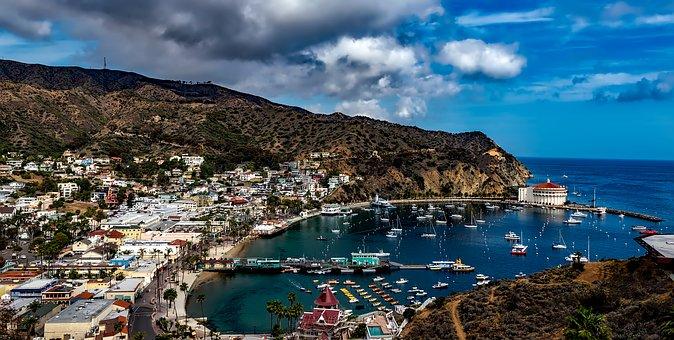 Top 9 Questions About Visiting Catalina Island from Long Beach, CA
If you're in Long Beach, then don't miss a trip to nearby Catalina Island. Here are the most frequently asked questions that we receive about getting to Catalina Island and things to do once you're there.
1. How do you get to Catalina Island from Long Beach?
Catalina Express gets you from Long Beach to the island in only an hour. Making as many as 30 trips a day, the boat gives passengers a scenic view of Southern California from the water during the convenient journey. IEX Helicopters also offers access to the island via a 15-minute ride from the Long Beach heliport.
2. Is there an airport close to Catalina Island?
The closest airport that will give you readily available access to Catalina Island is Long Beach's own airport (LGB). About 33 miles from the island, Long Beach Airport offers daily arrivals and departures from 12 destinations, with connections internationally.
3. How far is Catalina Island from Long Beach?
The trip from the mainland of Long Beach out to Catalina Island is 22 miles under the glorious Southern California sun. It will take about 1 hour by boat or 15 minutes by helicopter to travel from Long Beach to the island.
4. How big is Catalina Island?
Catalina is 22 miles in length and, at its widest point, 8 miles across.
5. How long do you need to explore Catalina Island?
How much time you spend on the island depends on how much you'd like to do! You can come out to Catalina for just a couple hours, enough time to fit in a hike and still have plans later in the day back in Long Beach. You can also make a day trip for the express purpose of a new adventure and easily make it back to the mainland before nightfall. You could, however, spend several days uncovering the beauty throughout the island.
6. Can you stay overnight on Catalina Island?
Absolutely. There are multiple campgrounds, hotels, and bed and breakfasts, depending on the level of luxury or adventure you're in search of. Campgrounds include the easily accessible Two Harbors and Hermit Gulch, the beachfront Little Harbor, or the more secluded Parson's Landing and Black Jack (the latter near the island's Mt. Orizaba and surrounded by eucalyptus and pine trees). Additionally, bus and shuttle services will get you to the various camping sites no matter if you're looking for something close to popular tourist spots on the island or in search of a more remote location.

7. What is there to do on Catalina Island?
What isn't there to do? Explore the island on an open-air tour in a Jeep, a Hummer, or a Segway. Get an underwater perspective of Catalina on a scuba expedition. Take to the sky while parasailing. Hike the Trans-Catalina Trail or try ziplining or paddleboarding for something truly unique and exciting.
There's plenty of commercial appeal to be found, as well as tons of shopping to be done, in the Avalon section of Catalina. The island also boasts multiple spas and beaches for those visitors looking to relax and unwind.
8. What is the weather like on Catalina Island?
The weather on the island stays warm throughout the year, with a climate considered mild subtropical. The water usually hits an average of 70 degrees in August, the warmest off of California's coast.
9. What is the history of Catalina Island?
Catalina Island, officially Santa Catalina Island and originally called Pimu by its first inhabitants, has seen many changes over the decades. The island has been utilized for purposes as diverse as mining for gold and filming for Hollywood. The resort area of Avalon was developed by famed chewing gum industrialist William Wrigley Jr.
No matter how you arrive, how much time you spend, or what you do once you get here, you'll be happy to have visited Catalina Island. Pack your favorite swimsuit and plan a trip today.
Related Events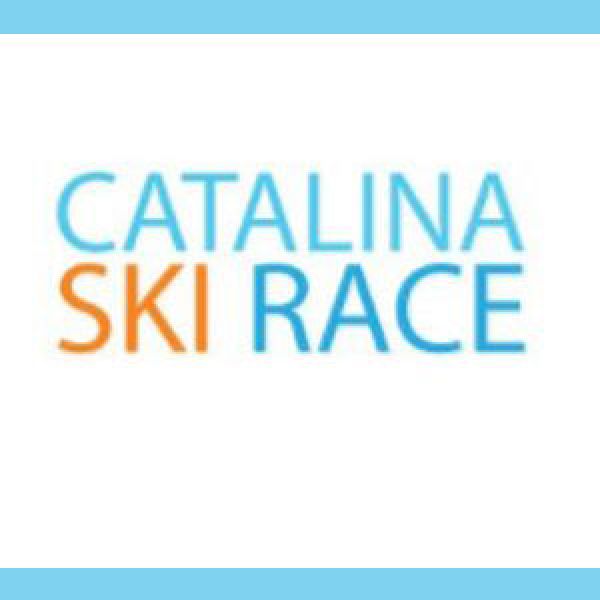 The CSR is the premier water ski race in the world, but the CSR is more than just a race. With its rich 69…