SteelCraft
A food court made of shipping containers?! This is sure to be the new hang out spot!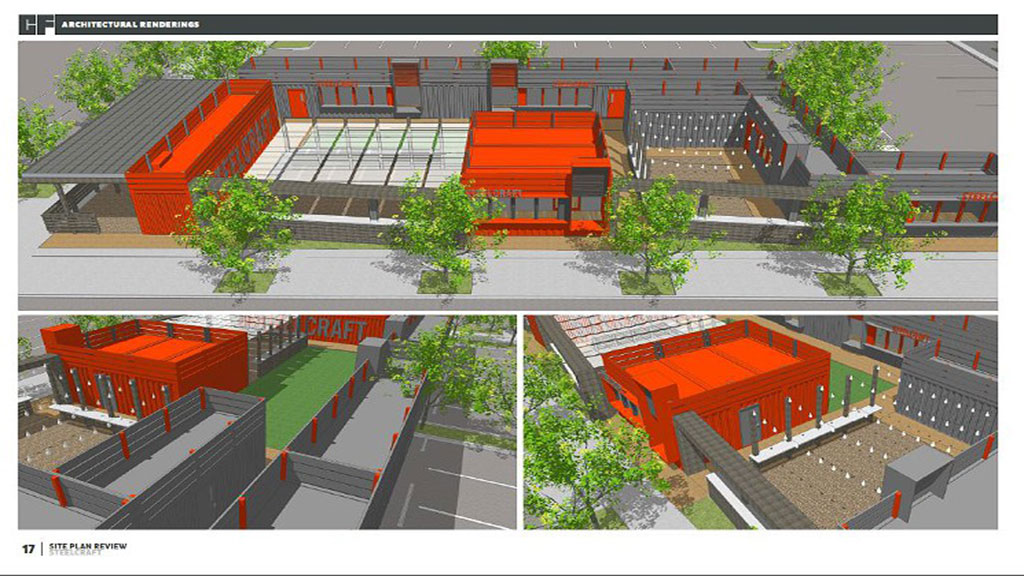 *Portrayal of SteelCraft – Image from SteelCraft
We are so excited to talk about a new complex coming to Long Beach, specifically Bixby Knolls! SteelCraft, a new, upcoming development will be constructed entirely out of shipping containers, which on its own, is sure to get people talking. This space already has several businesses confirmed to move in, including Steelhead Coffee, Seabirds Kitchen, Waffle Love, a Smog City tasting room, and more! We have no doubt that SteelCraft will be the new hang out spot when it opens in early 2016. Keep an eye out for more info!
Read more about SteelCraft:
Learn more about the design philosophy behind this exciting new project in Bixby Knolls.
Craft beer, food will soon be served from shipping containers in Bixby Knolls - Press Telegram
See why SteelCraft is such an exciting project for area foodies.
L.A.'s First Food Court In a Shipping Container Has Smog City, Ramen and Waffles - L.A. Weekly
Get the scoop on Smog City Brewing, which will have a home at SteelCraft.
Smog City Heads for Long Beach With New Shipping Container Taproom - L.A. Eater

Recent updates on SteelCraft's construction from the Long Beach Post.
SteelCraft Containers Delivered to Their Long Beach Home Monday; Set to House Waffles, Beer, Ramen and More - Long Beach Post

Read about how the SteelCraft project is on the leading-edge of a new design trend.
For Food Vendors, Shipping Containers Are the Perfect Mix of Portable and Permanent - L.A. Magazine

Reference: http://lbpost.com/food/2000007594-steelcraft
Blog Author
More Like This
Tag Cloud