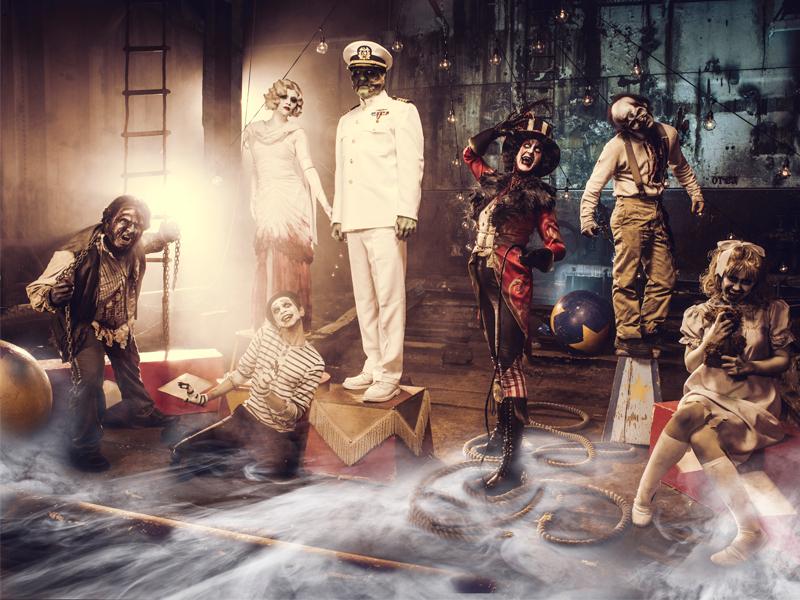 Halloween Weekend in Long Beach
This is Halloween, this is Halloween! Ahhh, can you believe that it's already Halloween weekend?! It definitely snuck up on us, but our costumes are ready and we are set for some spooky festivities. However, if you're anything like us, you probably haven't planned your Halloween outings yet. Well, to make it easy, we've gathered a list of some Halloween weekend happenings in Long Beach for you! Have a fun & safe holiday!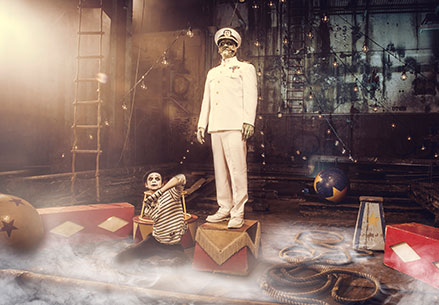 (Photo credit: Queen Mary's Dark Harbor)
Dark Harbor at the Queen Mary
Oct. 31-Nov. 1: For a real thrill, explore the mazes and attractions at Dark Harbor on their closing weekend. Costumes are allowed (no masks).
---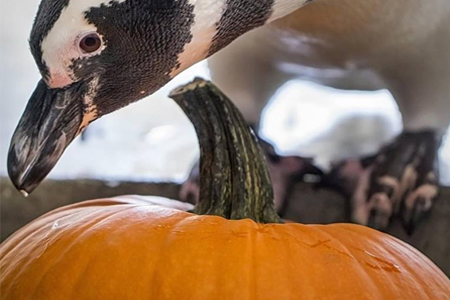 (Photo credit: Aquarium of the Pacific)
Family Sleepover at the Aquarium
Oct. 30: Grab your sleeping bag and prepare for an adventure at the Aquarium of the Pacific with your family! Included in your sleepover will be a pizza dinner, light snack, cereal breakfast, and your own Aquarium of the Pacific Sleepover souvenir T-shirt! Space is limited so sign up today!
---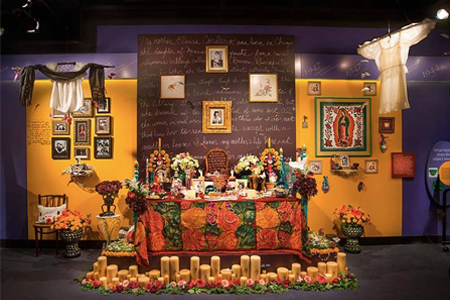 (Photo credit: Museum of Latin American Art)
This Weekend at MOLAA
Oct. 30-Nov. 1: Dia de los Muertos at the Museum of Latin American Arts. Attend their Dia de los Muertos gala, "Fotos Y Recuerdos: Celebrating the Memory and Music of Selena", which will be full of musical tributes, art, and lots of fun on the 30th. Author Sandra Cisneros, will be at the museum on the 31st for her alter exhibition and for a reading & signing of her newest book. Last but not least, don't miss their Dia de los Muertos Festival on Nov. 1st!
---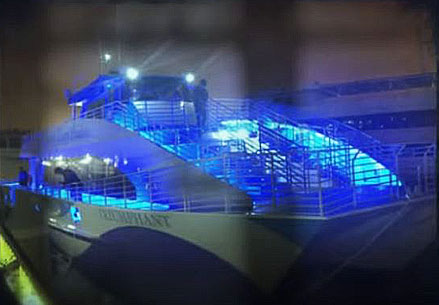 (Photo credit: Harbor Breeze Cruises - screenshot of video)
Harbor Breeze Boo Cruise
Oct. 31: Cruise the Long Beach harbor with Harbor Breeze, and enjoy free appetizers, a cash bar and DJ spinning your favorite tunes.
---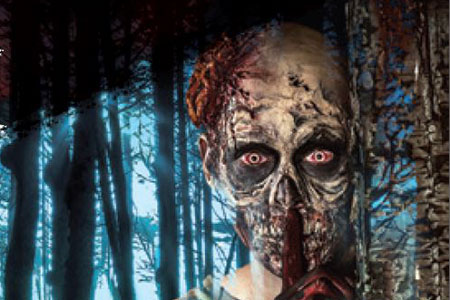 (Photo credit: Shoreline Village)
Shoreline Village Halloween Haunt
Oct. 30 & 31: Walk through Shoreline Village's haunted house, and then celebrate 226 years of love and death together at their dead wedding. Festive activities for kids will be held during the day.
---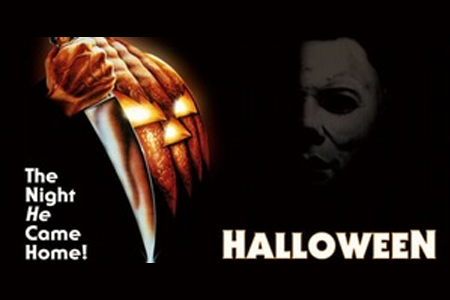 (Photo credit: Long Beach Cinemathique)
Halloween: Restored & Remastered at Sunnyside Cemetery
Oct. 31: The Frida Cinema returns to Long Beach's Sunnyside Cemetery for one last 2015 event, as they bring John Carpenter's Halloween (1978 film) to this historic outdoor landmark - on Halloween night! Get your tickets now!
---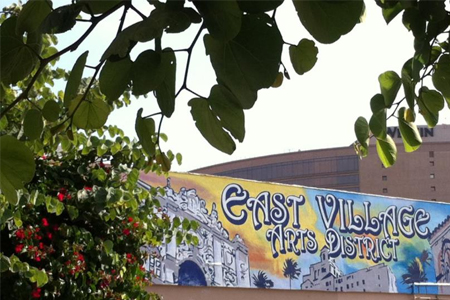 (Photo credit: East Village Association)
Halloween Spooktacular in the East Village
Oct. 31: Head to the East Village for some trick or treating, costume contests, and a Halloween party hosted by Elev8.
---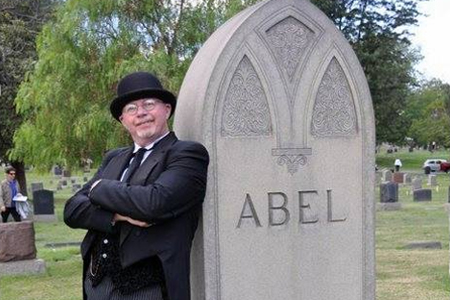 (Photo credit: Long Beach Historical Society)
Historical Cemetery Tour
Oct. 31: Start your Halloween festivities w/ a tour of the 2 oldest cemeteries in LongBeach! The Historical Cemetery Tour features graveside presentations by professional and volunteer actors who relate the life and death of the person lying in rest. Many guests get so involved in the presentation that they forget that it's an actor telling the story and ask "what was it like to live here in 1920?"
---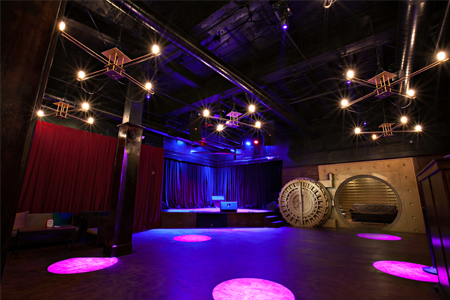 (Photo credit: The Federal Bar)
Dance of the Dead at The Federal Bar
Oct. 31: The Dance of the Dead at the Federal Bar will house two levels of terror: top floor will have R&B/Funk/Soul/Disco, and the underground will be playing Hip Hop & Reggae. Plus, costume contest! Free before 11pm with costume.
---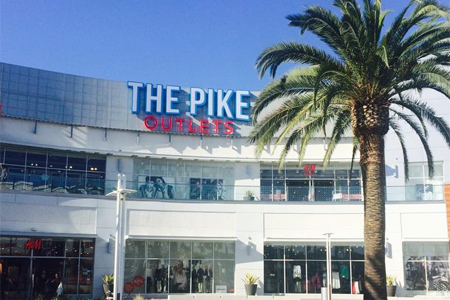 (Photo credit: The Pike Outlets)
Trick or Treat at the Pike Outlets
Oct. 31: Trick or Treat at The Pike Outlets on Sat. 10/31 from 4-7pm! Come dressed in your costume (no masks please) and get a treat from participating retailers!
---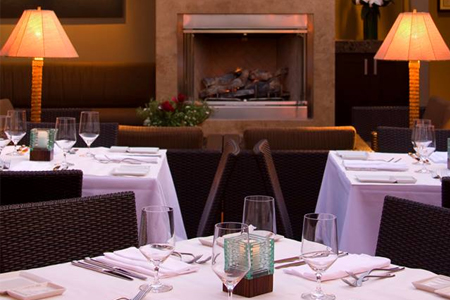 (Photo credit: Michael's on Naple)
Yelloween at Michael's on Naples
Oct. 31: Michael's on Naples is partnering with Veuve Clicquot for Yelloween! Enjoy Veuve Clicquot Yellow Label Champagne by the glass for $12. We will also host a $50 prix-fixe menu showcasing the fall season.
---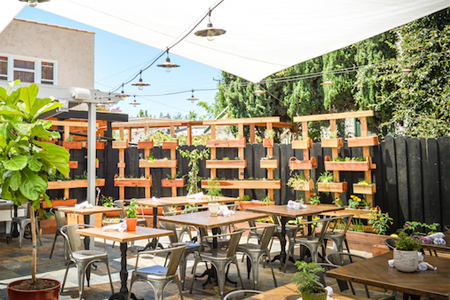 (Photo credit: Restauration)
Eat, Drink, and Be Scary at Restauration
Oct. 31: Restauration is offering an all you can eat & drink Halloween night special.
---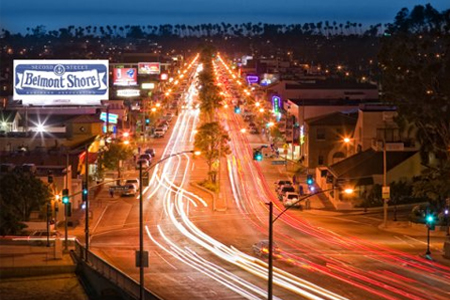 (Photo credit: Belmont Shore Business Association)
Trick or Treat on 2nd Street
Oct. 31: Bring the kids over to Belmont Shore for some trick or treating on 2nd Street. Participating businesses will be passing out candy to your costumed kiddos.
---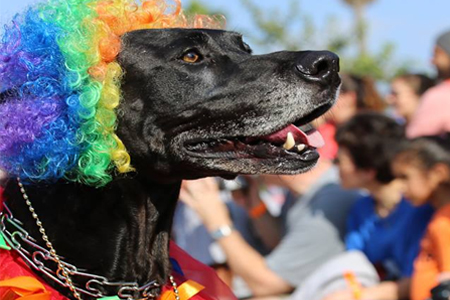 (Photo credit: Justin Rudd)
Haute Dog Howl'oween Parade
Oct. 31: Free parking for this Saturday's Haute Dog Howl'oween Parade at Marina Vista Park. Parade begins at 2:30 p.m. On-site chair rentals begin about 1 p.m. Adoption fair, vendors, and food service begins at 12:30 p.m.
---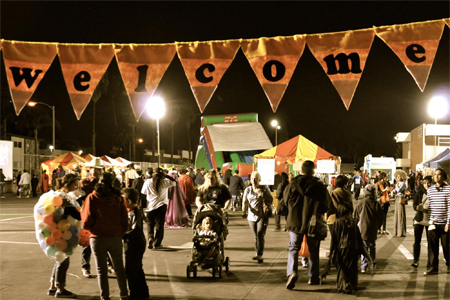 (Photo credit: Grace Long Beach)
Bixby Knolls Community Carnival
Oct. 31: The Bixby Knolls Community Carnival will be held on Saturday, October 31 from 6:00PM to 9:00PM at 3601 Linden Avenue. Over 14 carnival rides and no admission fees. Traditional carnival food will be available. The carnival will be held in collaboration with Grace Long Beach and King's Church.
Blog Author
More Like This
Tag Cloud