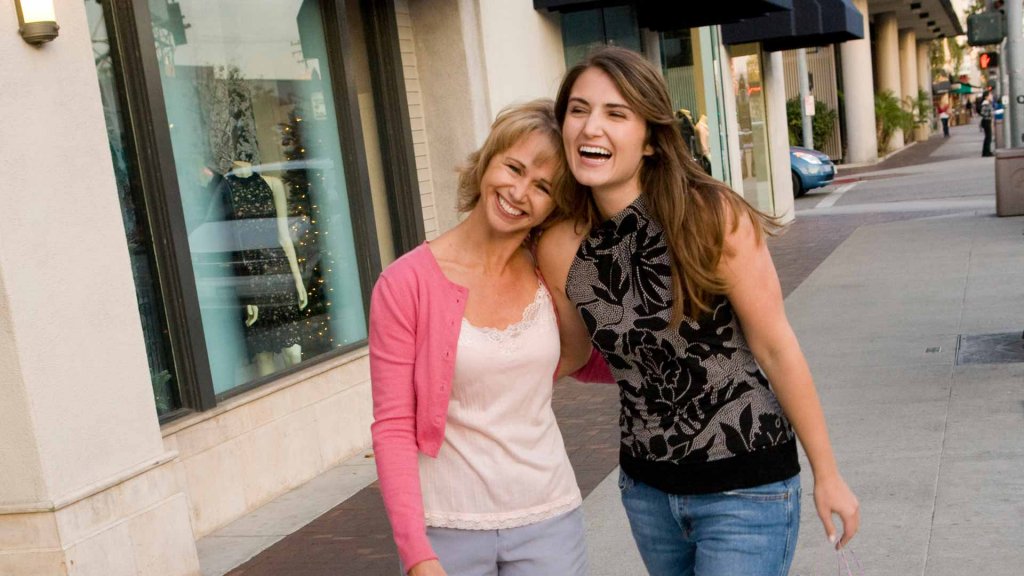 Shopping
Always in style.
Stroll from shop-to-shop enjoying the idyllic weather as you hunt for hidden gems, fun trinkets and even touristy souvenirs. Find undiscovered art, useful gadgets or great additions to your wardrobe. From hipster shops to local boutiques and popular brand name stores, Long Beach has something for everyone. So add "shopping" to your vacation itinerary and experience the distinct style and unique finds that only Long Beach has to offer.
Filter Directory Results
Results 13 - 24 of 25
Romance Etc.
Learn More
Partner Details
A unique floral shop specializing in weddings. A specialty gift boutique for all occasions.
Romeo Chocolates
Learn More
Partner Details
"Romeo Chocolates is a micro-batch, artisanal confection line featuring world sourced chocolate with local influences. " — Romeo O. Garcia, ChocolatierIt's easy to fall in love with chocolate. Romeo became enamored with the artistry of design, flavors, and the richness of the story of chocolate-making from around the world. An avid learner and traveler, Romeo graduated from Ecole Professional School of Chocolate Arts, completed the Master Chocolatier Program in Belgium, and traveled across Europe, South Pacific, and other regions to carefully source chocolates and ingredients. Proudly made in Long Beach, California. Enjoy our artisanal, micro-batch chocolate bars and confections!
Saga
Learn More
Partner Details
SAGA specializes in European designs that are unique and artsy, using a combination of luxurious woven fabrics and quality knits. Visit us on Facebook www.facebook.com/sagaclothing and our website www.sagaclothingla.com
Shoreline Village
Learn More
Partner Details
Wander, Adventure & Explore! Shoreline Village is a waterfront shopping, dining and entertainment center that overlooks Long Beach's beautiful Rainbow Harbor. The Village welcomes visitors with a relaxed atmosphere and full complement of things to see and do. Styled after a quaint Cape Cod fishing village, Shoreline Village is a family friendly destination by day that develops a sense of romance when night falls. Shoreline features an antique carousel, bike rentals to explore the Long Beach coastline, personal watercraft rentals, harbor cruises, and unique specialty shops. Dine at one of Long Beach's premier seafood restaurants, Parkers Lighthouse, while enjoying the amazing views. Shoreline Village is conveniently located within walking distance of the world-class Aquarium of the Pacific across the harbor from the Queen Mary.
T-mobile (pine & Bay)
Learn More
Partner Details
T-Mobile at Pine & Bay is one of the newest stores in the city of Long Beach. T-Mobile USA, Inc. provides wireless voice, messaging, data, and mobile internet services. Our national cell phone network offers voice coverage to more than 96% of Americans across the United States where they live, work, and play. At T-Mobile® we believe the right wireless devices and cell phone rate plan, including prepaid and no annual service contract plan options, can enhance the lives of our customers living in Long Beach, CA. And those flexible mobile phone business solutions, including unlimited talk, text, and data plans while on our nationwide 4G LTE network, can help small businesses and corporations in Long Beach, CA succeed.Our affordable wireless service, our unlimited nationwide 4G LTE coverage, the fastest nationwide 4G LTE network, and our top-rated wireless devices are all designed to do one thing: help the people of Long Beach, CA stay connected to what's most important to them - at home and virtually wherever they go.
Thai Massage At The B Room
Learn More
Partner Details
We offer a variety of massges including: Thai Massage, Swedish Massage, Deep Tissue, Hot Stone, Hot Oil Aromatherapy, Foot Reflexology and Pre-Natal. Thai Combination is always recommended! Call now and make an appointment! Relieve Stress. Refresh Yourself. Renew Your Body.
209 Long Beach Blvd.
Long Beach, CA 90802
Contact Name: Som Siboonruang
Contact Title: Owner
Phone: 562 277-5578


Email: spsjmaya@hotmail.com

The Pike Outlets
Learn More
Partner Details
The Pike at Rainbow Harbor is a vibrant dining, retail and entertainment destination ideallylocated on the waterfront in the heart of downtown Long Beach. A popular selection of restaurants with harbor views can be found next door to world-class entertainment. Have fun at GameWorks with the whole family, ride the antique carousel or catch the latest movie release at the state of the art, all-stadium seating Cinemark Theatre complex. Dine on delicious dishes from exotic to All-American faire or simply enjoy the cool ocean breezes. Whatever your pleasure, you're sure to find it at Southern California's newest hot spot, The Pike at Rainbow Harbor!
The Pirates Cove (and Long Beach Souvenirs)
Learn More
Partner Details
Souvenirs of Long Beach and California, including T-shirts, key chains, nautical gifts, etc. We have the largest selection of Long Beach Souvenirs!
419 C Shoreline Village Drive
Long Beach, CA 90802
Contact Name: Maureen Bennett
Contact Title: Owner
Phone: (562) 435-2210
Fax: (310) 973-0691

Website: piratescoveonline.com
Email: ozgirl54@aol.com

The Streets
Learn More
Partner Details
The 350,000 square foot shopping center contains 37 retail sites and its positioning in the center of so many other developments in the city's downtown area could make it game changing development for the city.
The Village Hat Shop
Learn More
Partner Details
Hats, caps & berets from around the world. Shop our growing selection of iconic brands, styles and colors. 10,098 Reviews. Click or Call 888-847-4287. Village Hat Shop was founded in 1980 as a retail store in San Diego, California. In 1997, we launched our website, VillageHatShop.com, and have been thrilling hat lovers ever since. Are you looking to buy hats? Rest assured, you've come to the right place. Our aim is to have the greatest selection of hats and head wear online, while offering our customers the best possible prices and service. You don't have to take our word for it; read what our customers have to say in the many reviews of hats located throughout the site, with an average rating of 4.65 out of 5 stars. The invaluable experience and advice of our customers helps to determine which hats are for you.
Vicki And Friends Salon & Blow Dry Bar
Learn More
Partner Details
Come Relax with Us! After a long week at work, there's nothing better to help you wind down than having someone else take care of you. Our professional stylists will provide for all your hair care needs, and you will leave feeling great. With personal attention and the latest in techniques and technology, we also offer the latest styles and coloring services available. Blow Dry Bar Services and make up for any special occasion. An established history for more than 30 years, the professional stylists at Vicki and Friends have been serving local clients in a professional, relaxing environment. Ask for your regular style, or let us get creative and start a new trend with your hair- the choice is yours. We're here to serve your wants and needs, providing every service you need.
Village Treasures
Learn More
Partner Details
African Gift Shop/Boutique & Gallery featuring World Imports with emphasis on African Imports: masks, statues, furniture, textiles (mudcloth, kente cloth, kuba cloth, etc), jewelry, accessories, herbal products and more.