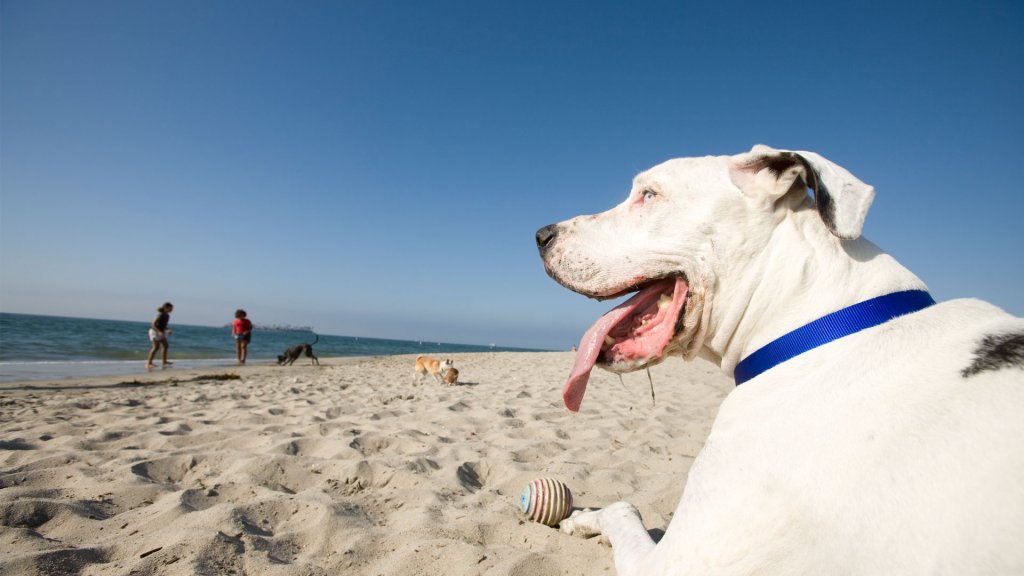 Attractions
It's all here. What will you do today?
Choose your own exciting adventure. From the vibrant urban nightlife, aquatic adventures, iconic attractions, art galleries and funky neighborhoods, Long Beach is one giant playground. Go "underneath the sea" at the Aquarium of the Pacific, or chart your course for excitement at the legendary Queen Mary. Plan your own seagoing adventure in the harbor, or enjoy a lively guided tour. Explore Long Beach's proud history and culture in one of our four museums, two Spanish-era Ranchos and art galleries. Beyond the Beach with Benefits, some of Southern California's other popular attractions are just a short drive from Long Beach. From Disneyland to Universal Studios Hollywood, to Knott's Berry Farm and Six Flags Magic Mountain, your next adventure is here.
Filter Directory Results
Results 13 - 24 of 32
Eem Usa, Inc / Longines Masters
Learn More
Partner Details
The Longines Masters of Los Angeles is a global showjumping event featuring the world's best riders, cuisine, shopping and entertainment.
Grand Romance River Boat
Learn More
Partner Details
Event Hosting -Long Beach Looking for a unique spot to host your next party? Imagine a wonderful meal while enjoying a cool breeze harbor cruise aboard a River Boat as she slowly churns by famous landmarks such as The Queen Mary, Long Beach Lighthouse, and Shoreline Village, just to name a few. The Grand Romance offers just that! The ideal venue for Birthdays, Anniversaries, Quinceanera, Holiday Parties, Dinner Cruises, Receptions, school and Church functions. Charter the entire Boat or just one deck. Showboat is available day or evening.
Harbor Breeze Yacht Charters And Cruises
Learn More
Partner Details
Southern California's premier whale watching and harbor tour company invites you on an excursion that thousands of happy guests from all throughout the world have experienced. Join Harbor Breeze Cruises on an exciting whale watching journey to view some of the largest mammals on the planet. Our experienced crew and knowledgeable Aquarium of the Pacific educators will guide you on every voyage as we search for all types of awe-inspiring marine life such as Blue Whales, Gray Whales, Dolphins, marine birds, sea lions, and harbor seals. Also join us on a tour of the Long Beach Harbor for a 45-minute narrated cruise around one of the most active ports in the world. See the picturesque shoreline of downtown Long Beach and vistas of open ocean, as well as ships from around the world and cranes at container cargo terminals. Additional sights you will see are the Queen Mary, Spruce Goose Dome, buoy with sea lions, and THUMS Island. Bring your camera! In addition to daily harbor tours and whale watching tours, as well as boat charters for special events, weddings, and Catalina transfers. All of our vessels are eco-friendly and low emission.
Book Now
620 W 16th st
Ste C
Long Beach, CA 90813
Contact Name: Nilda Langston
Contact Title: Vice President
Phone: (562) 432-4900
Toll-Free: (800) 900-8188
Fax: (562) 983-6883
Alt Phone: (562) 983-6880
Website: 2seewhales.com
Email: harborbreezecruises@gmail.com

Hornblower Cruises & Events
Learn More
Partner Details
As the largest public dining cruise company in the US, Hornblower Cruises and Events is able to offer impressive private yacht charter capabilities. From intimate weddings and over the top celebrations to team building outings for corporate groups, Hornblower is able to service any client's unique needs. Enjoy the scenic views from one of our Greater LA Areas: Marina del Rey, Newport Beach and our remote location in Long Beach's famous Rainbow Harbor/ Select one of our beautiful wooden vessels for a vintage look, or dine aboard one of our sleek, modern yachts for an updated cruise. Let Hornblower take care of the details while you and your guests enjoy the scenic views, the delicious food and the good company that surrounds you. For Public Cruises call 1-888-Hornblower For Private Yacht Cruises call 949-650-2412
100 Aquarium Way, Dock 6
Long Beach, CA 90802
Contact Name: Amy Deift
Contact Title: Director of Sales
Phone: (949) 650-2412
Fax: (949) 548-8856

Website: www.hornblower.com
Email: adeift@hornblower.com

Kai Charters
Learn More
Partner Details
Just back to Long Beach after an epic nine year circumnavigation, the 70' schooner Cocokai is now available for private " six passenger" sailing charters. With our experienced Captain and crew, you and your guests will enjoy the ultimate sailing experience aboard this classic stay sail schooner. Whether relaxing in the spacious center cockpit or trying your hand at the helm - you and guests will enjoy an adventure of a lifetime. 1/2 Day cruises, Full Day outings with a stop for a swim at Island White, sunset sails, or multi-day excursions to Catalina are all customized for your private party. Enjoy special culinary cruises designed by Chef Paul of Primal Alchemy Catering and Events - wine and food pairings, multicourse dinners at sea...the sky is the limit in planning your special day at sea! Book your charter now and sail away "in style" on this elegant schooner!
Knott's Berry Farm
Learn More
Partner Details
Celebrating its 87th year, Knott's Berry Farm Theme Park is just the place to go for family fun! More than 165 rides, shows, attractions, restaurants and shops in six themed areas shape the Knott's experience. From world-class thrills like Silver Bullet to the action-packed Old West Ghost Town® and six-acre Camp Snoopy, Knott's has something for every member of your family.
London Boat Rentals
Learn More
Partner Details
You are your own captain at London Boat Rentals! Our boats reach a cruising speed of 5 miles an hour, very similar to driving a golf cart. The boats are very easy to navigate. Upon boarding our vessels, our Dock Master will charter you to the open Bay. Once the dock master reaches the end of the dock, the keys will be handed off to you! You will be given a quick tutorial on how to navigate the vessel, a map of all the sites to see and places to cruise. It's as easy as that! Our boats are always food, drink, and pet friendly! We provide ice and a cooler upon renting a boat. Our coolers are good for up to 8 bottles or 12 ounce cans. If you wish to bring along your own personal cooler, you are always more than welcome. We'll even fill it up with ice for you, free of charge! If you like popcorn, it's always free too! As we are currently populating a list of sponsors for our soon to come catering option, please check out our website for a list of restaurants that with a call to London Boat Rentals 48 hours prior to your voyage, will deliver the food and drink of your choice (billing to be COD, day of voyage).
Long Beach State University
Learn More
Partner Details
Combining the vitality of a comprehensive, urban university, LBSU offers almost 300 undergraduate and graduate programs and countless opportunities for community, recreational and athletic involvement.
1250 Bellflower Boulevard
Long Beach, CA 90840-0115
Contact Name: Coleen Followell
Phone: (562) 985-5358

Website: www.csulb.edu
Pierpoint Landing
Learn More
Partner Details
Offering daily fishing excursions including 1/2 day, 3/4 day and overnight trips. Diving and seasonal whale watching trips are available. Private group charters from 6 to 149 passengers.
200 Aquarium Way
Long Beach, CA 90802
Phone: (562) 598-6649
Fax: (562) 495-6252

Website: www.pierpoint.net
Porsche Cars North America
Learn More
Partner Details
About Us Speed bumps, no. Goose bumps, yes. When you visit one of the brand new Porsche Experience Centers or the Porsche Sport Driving School, you don't just find out what our vehicles are made of. You also see just how far you can push yourself. Enthusiasts of all skill levels are invited to get behind the wheel of their favorite Porsche model and stare down sharp corners, slopes and surfaces on tracks specifically designed to challenge any sports car.
Six Flags Magic Mountain
Learn More
Partner Details
Massive monster coasters. Awesome adventure rides. Fun family events. We're talking serious thrills at Magic Mountain where you can find cool rides and events for the whole family.
Spirit Cruises & Yacht Parties
Learn More
Partner Details
Come aboard SPIRIT CRUISES for your next excursion! From customized yacht charters and corporate entertainment to harbor, dinner, and whale watching cruises, SPIRIT CRUISES offers the perfect getaway. Our commitment to your satisfaction, along with over 20 years of experience, will provide you and your guests with a truly memorable event. Call us today for more information!