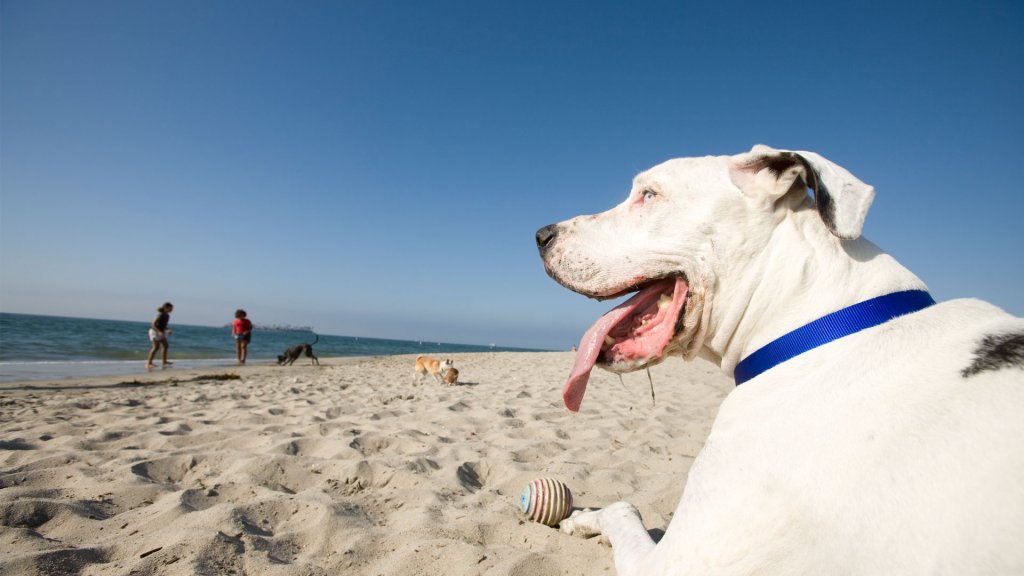 Attractions
It's all here. What will you do today?
Choose your own exciting adventure. From the vibrant urban nightlife, aquatic adventures, iconic attractions, art galleries and funky neighborhoods, Long Beach is one giant playground. Go "underneath the sea" at the Aquarium of the Pacific, or chart your course for excitement at the legendary Queen Mary. Plan your own seagoing adventure in the harbor, or enjoy a lively guided tour. Explore Long Beach's proud history and culture in one of our four museums, two Spanish-era Ranchos and art galleries. Beyond the Beach with Benefits, some of Southern California's other popular attractions are just a short drive from Long Beach. From Disneyland to Universal Studios Hollywood, to Knott's Berry Farm and Six Flags Magic Mountain, your next adventure is here.
Filter Directory Results
Results 1 - 12 of 32
Aquarium Of The Pacific
Learn More
Partner Details
Take a journey of discovery through the world's largest ocean at the Aquarium of the Pacific in Long Beach, California. Meet more than 11,000 animals in over 50 exhibits as you explore sunny Southern California and Baja, the frigid waters of the Northern Pacific and the colorful reefs of the Tropical Pacific. Explore Summer of Wonder! Delve into wonder with new interactive exhibits, animals and programs. Touch new shark and ray species. Get up-close with a penguin. See and learn about a local steelhead fish that lives in our rivers. Explore the new horseshoe crab touch exhibit. Touch over 150 sharks in Shark Lagoon. Feed colorful birds in Lorikeet Forest. Touch sea jellies in the Wonders of the Deep Gallery and explore environmental issues in the Ocean Science Center. Join a Behind-the-Scenes Tour. Enjoy Turtle Vision 4-D. Take a voyage on a daily Whale Watch or Harbor Cruise. SCUBA dive inside the Aquarium's largest exhibit through the daily Dive Immersion program. You can even get up-close and feed a sea lion, sea otter or shark by reservation during weekend Animal Encounters. There is no better time to visit the Aquarium of the Pacific than now. For information about discounted Late Nights, festivals, the Guest Speakers Series and other programs, check out the Upcoming Events page. Save time by purchasing your tickets online or take advantage of the annual membership pass. Every purchase made at the nonprofit Aquarium helps support its ocean conservation education efforts.
100 Aquarium Way
Long Beach, CA 90802
Contact Name: Sarah Brainard
Contact Title: Group Sales Manager
Phone: (562) 590-3100
Fax: (562) 590-3109

Website: www.aquariumofpacific.org
Long Beach Cruise Terminal
Learn More
Partner Details
Carnival Corporation & plc is a global cruise company and one of the largest vacation companies in the world. Our portfolio of leading cruise brands includes Carnival Cruise Lines, Holland America Line, Princess Cruises and Seabourn Cruise Line in North America; P&O Cruises, Cunard Line and Ocean Village in the United Kingdom; AIDA in Germany; Costa Cruises in southern Europe; Iberocruceros in Spain; and P&O Cruises in Australia.
231 Windsor Way
Long Beach, CA 90802
Contact Name: Wilkin Mes
Contact Title: Director, Long Beach Cruise Terminal and Commercial Operations
Phone: (562) 901-3232

Website: www.carnivalcorp.com
Email: wmes@carnival.com

The Queen Mary
Learn More
Partner Details
Come aboard the legendary Queen Mary. Book the Behind the Scenes Guided Tour of the historic ocean liner and World War II troopship, and see restored areas that have been under wraps since the final voyage in 1967, including the Isolation Wards and the aft Machine Rooms. Enjoy a meal, shop and even plan to spend the night in an original First Class Stateroom. Then board one of the Cold War's hottest weapons, the Russian submarine, code name: Scorpion. It's rugged, spartan, cramped and shrouded in secrecy. Feel the chill of 300 feet of Cold War menace.
1126 Queens Highway
Long Beach, CA 90802
Contact Name: John Jenkins. Jr.
Contact Title: Owner representative
Phone: (562) 435-3511
Fax: (562) 437-4531

Website: www.queenmary.com
Anthelion Helicopters
Learn More
Partner Details
Helicopter Tours of Long Beach & LA starting at $ 80. per person. Flight training and aerial photography, Introductory Flight Lessons
Art Theatre Of Long Beach
Learn More
Partner Details
The Art Theatre of Long Beach is a one-of-a-kind return to the Golden Age of Cinema. Originally built in 1924, the interiors and exterior have been lovingly restored and updated to current state of the art in comfort, convenience and entertainment technology. The Art offers a completely unique theatre experience of gourmet sight, sound, and taste; it has everything you need for a great night (or day) out. The Art Theatre is available for YOUR events, too! With state of the art sound, lighting, projection and catering packages, we can help host your event with just one call (or click)! Email us at events@arttheatrelongbeach.com or call ~ 562.438.5435
Beach City Food Tours
Learn More
Partner Details
The goal of beach City Food tours is to help tourists and locals fall in love with Long Beach, and all it has to offer. We hope to educate people in a fun and unique way about what makes Long Beach one of California's top tourist destinations. By highlighting local restaurants and vendors, Beach City Food Tours paints a picture of Long Beach as seen by actual locals. The partnerships we've created with these establishments help promote the city's local businesses and entrepreneurs. We're excited to show you what our great city has to offer! Come for the weather...Stay for the food.
Carnival Cruise Lines
Learn More
Partner Details
Carnival Cruise Lines is the world's largest cruise line because we offer quality cruise vacations at affordable prices - the best value in the entire vacation marketplace. We strive each day to provide great service, whether you're vacationing aboard a "Fun Ship" or interacting with our shoreside team prior to or after your voyage. We recognize that your vacation is very important to you -- an investment in time and money that must be truly rewarding - so we want to do everything possible to ensure that it is enjoyable and, most of all, fun! If you have never cruised before or haven't sailed on Carnival lately, check out some of our offerings such as expanded dining choices, children's programming, spa facilities and shipboard wedding options. "Today's Carnival" is committed to total guest satisfaction and is always looking for new ways to keep our product fresh and exciting. Always the pacesetter, Carnival continues to redefine contemporary cruising. So, check out our Web site and discover all the fantastic vacation choices awaiting you aboard the "Fun Ships" of Carnival.
Sailing from the, Long Beach Cruise Terminal
Next to the Queen Mary
Long Beach, CA 90802
Contact Name: Jennifer Buenrostro
Contact Title: Business Development Director
Phone: (305) 599-2600
Toll-Free: 8004FUNSHIP

Website: www.carnival.com
Catalina Express
Learn More
Partner Details
Just an hour off the coast of Long Beach sits Santa Catalina Island. Picturesque Avalon with its Mediterranean climate, laid back lifestyle and abundance of activities is a getaway for a day or a vacation escape. Catalina Express fast boats depart from the Catalina Landing in Downtown Long Beach everyday year around. Look for special promotions and offers on Hotel Packages and Tours on www.CatalinaExpress.com. Make reservations on line or call 800-995-4386.
Catalina Island Company
Learn More
Partner Details
The Catalina Island Company is capable of caring for your every need on Catalina Island. Offering the best of Catalina Island since 1894 including hotel accommodations with the PAVILION HOTEL, a AAA three diamond Award winning property with 72 rooms, just 14 steps from the beach, deluxe continental breakfast, and free high-speed Internet connection and the Hotel Atwater a AAA Two Diamond property 1/2 block from the beach, great for families and groups. We also offer casual and fine dining restaurants with the Catalina Visitors Country Club and the Descanso Beach Club. Exclusive Island tours with Discovery Tours. Meeting and event venue locations and first class catering at the world famous Casino Ballroom, Descanso Beach Club and Country Club. If you are looking for an overnight trip getaway or just for the day, look no further than the company that can package it all. For individual trips call our reservations department @ (800) 572-3453 or visit www.VisitCatalinaIsland.com to choose from many of our online package. For groups of 10 or more rooms call our groups department @ 323-459-2400 or email resanchez@scico.com. We look forward to having you as our guests!
Dinner Detective Murder Mystery Dinner Show & Cruise
Learn More
Partner Details
Now the largest Murder Mystery Dinner Show production in the United States, The Dinner Detective was voted 2007, 2008, 2009 and 2010 "Best Dinner Show" "Best Murder Mystery Dinner Cruise"and "Best Murder Mystery" in Los Angeles, Long Beach, Orange County and San Diego. Having produced thousands of public and private shows and entertained tens of thousands of customers since our Los Angeles grand opening in November 2004, The Dinner Detective specializes in everything from private Fortune 500 company parties to individuals celebrating their birthdays and anniversaries at one of our weekly public shows. The Dinner Detective was founded on three simple ideas: NO hokey costumes, NO lame scenarios and NO campy dialogue. By hiding our actors among the customers, setting everything in present day, making it into a live game with prizes, we leave everyone to suspect who is part of the show and who is not, thus making our award winning events second to none. We are very flexible and willing to work with every group, especially if it would allow us to fit into your budget and make this a truly memorable and affordable event for you and your guests.
Disneyland Resort Destinations
Learn More
Partner Details
For generations, Disneyland® Park has been the place where dreams come true with exciting new attractions joining classic favorites. Located steps away is another world of fun and adventure at Disney California Adventure™ Park . For groups of 20 or more interested in discounted tickets or special event venues, call 714-956-6861 or email loretta.zimmerman@disney.com. GENERAL INFORMATION: 714-781-4565 or www.disneyland.com
1150 West Magic Way
Anaheim, CA 92803
Contact Name: Loretta Zimmerman
Contact Title: Sr. Sales Manager

Website: www.disneyland.com
Earl Burns Miller Japanese Garden
Learn More
Partner Details
Dedicated in April 1981, the garden was built through the generosity of Mrs. Loraine Miller Collins. The contribution was made in memory of her late husband, Earl Burns Miller, for whom the 1.3 acre plot is named. Following three years of planning, in cooperation with California State University Long Beach, Mrs. Collins selected Long Beach landscape architect Edward R. Lovell to design the garden. In preparation for the project, Mr. Lovell visited similar gardens in Japan and in the United States . The resulting garden reflects the university's continuing interest in international education, and the university community is delighted to have you share in this educational, cultural, and aesthetic resource. A beautiful Wedding Venue!