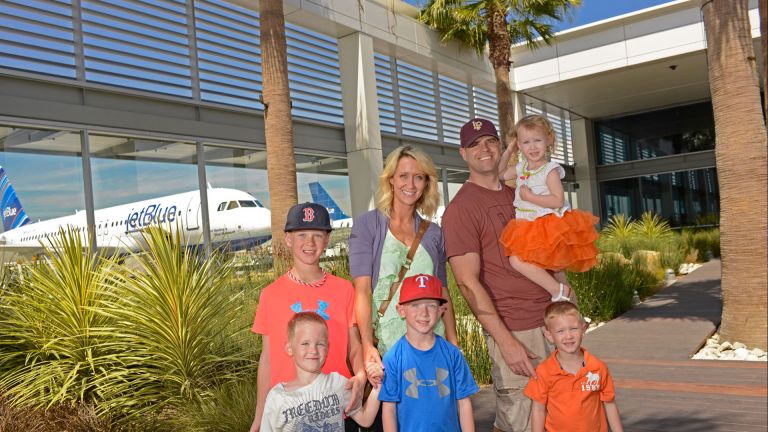 Fly or Drive
Be Part of the Jet Set
The all-new Long Beach Airport has raised the bar for Southern California airports. With state-of-the-art technology, a contemporary design and convenient location just six miles from downtown Long Beach, the airport is just one of the many conveniences that the city offers. Any major metropolitan city features stellar public transportation and Long Beach is no different, offering buses, taxis, and trains. Plus, since Long Beach is a harbor city, it serves as a port for major cruise liners as well as smaller boats.
JetBlue offers direct flights into the newly renovated Long Beach Airport from:
• Anchorage, AL
• Austin, TX
• Boston, MA
• Las Vegas, NV
• Oakland, CA
• Phoenix, AZ
• Portland, OR
• Sacramento, CA
• Salt Lake City, UT
• San Francisco, CA
• Seattle, OR
• Washington, D.C.
HIT THE ROAD TO LONG BEACH
There's nothing that soothes the explorer's spirit more than a road trip. Just hop in your car, chart a destination and go. Long Beach is only a short, five-hour drive from Las Vegas, a few hours from the desert cities in the Palm Springs area, and within eight hours from Phoenix and Tucson. Go for an adventure and head over to the ultimate Urban Waterfront Playground™ – Long Beach.