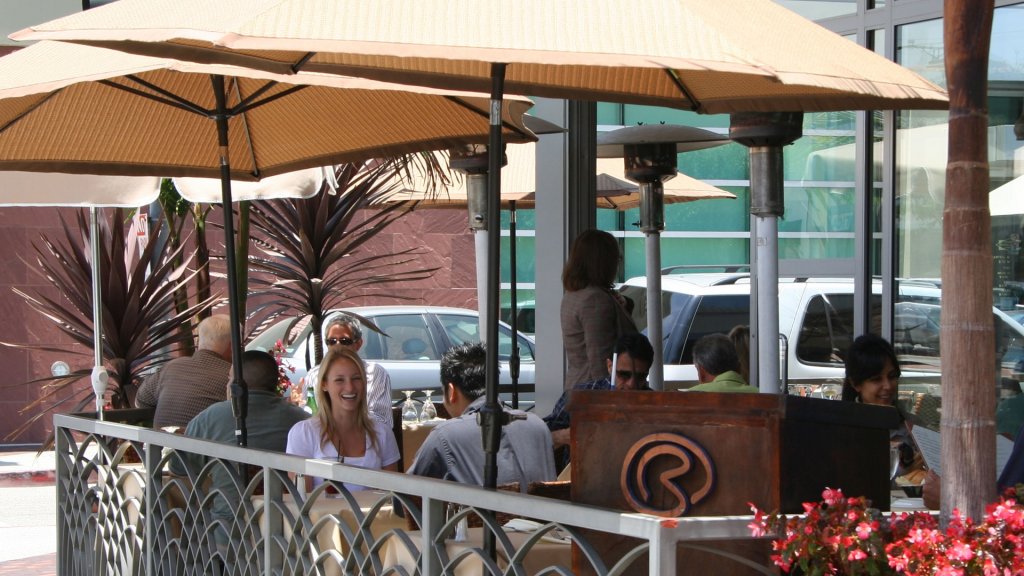 Restaurants & Dining
Foodies Welcome
Long Beach doesn't just sizzle, it really cooks. For food lovers, exploring the local flavors of the city is what a vacation is all about. Enjoy signature bites with an array local cuisine sure to satisfy every taste bud. With international flair, Long Beach offers sustainable seafood, Mediterranean, Italian, Japanese, Mexican and Indian cuisine to name a few. From distinct gastro pubs and bars, to sidewalk cafes, local neighborhood restaurants and romantic hideaways, Long Beach is a foodie's paradise.
Filter Directory Results
Results 1 - 12 of 110
555 East Steakhouse
Learn More
Partner Details
For over a decade 555 East has provided superior prime beef to the choosiest beef lovers in the Long Beach area. And as good as our prime cut is, we believe to truly enjoy your meal you need to have the perfect wine choice. No wonder our wine cellar is award winning, with wines to please the most discriminating palette. Now, combine great food and drink with genuine wood and marble surroundings, and you have the ideal steakhouse. 555 East - choice cuts, an award winning wine cellar, and a traditional steakhouse atmosphere combine to give you the best steakhouse experience in Southern California.
555 East Ocean Boulevard
Long Beach, CA 90802
Contact Name: Jennifer Salerno
Contact Title: Events Manager
Phone: (562) 437-0626
Fax: (562)435-9246

Website: www.555east.com
Email: 555events@kingsseafood.com

Ballast Point Long Beach~ Tasting Room & Kitchen
Learn More
Beachwood BBQ and Brewing
Learn More
Partner Details
Beachwood BBQ and Brewing teeters somewhere between tradition and innovation, offering tasty 'que and fantastic brews. The approach here is low and slow- all the meats are slow smoked and dry rubbed, succulently flavored to allow the true meat flavor to stand on its own. You won't find Coors or Heineken at Beachwood's bar. In fact, the beer line up features a selection of hand crafted beers brewed on premise and 24 rotating microbrews, providing the best craft beer selection in Long Beach.
Beer Belly
Learn More
Berlin Bistro
Learn More
Partner Details
Berlin Bistro, perfectly located in the bohemian heart of the East Village Arts District, Berlin serves up a unique blend of healthy cuisine and bold brews in a contemporary bistro setting. Here, against the backdrop of reclaimed brick and wood, you'll feed your hunger for great food, great service and great conversation.
Bo Beau Kitchen + Roof Tap
Learn More
Partner Details
Located in the Heart of downtown Long Beach - 144 Pine Avenue, Long Beach, CA 90802 Will be serving Dinner nightly at 4:30 pm Social Time: Will be Monday – Friday 4:30pm - 6pm Menu Selection - Cal-French Comfort Food with Global Influences The food reflects classic standards, delicious flavors, with great value, excellent ambiance, and stellar service. Accepting reservations, but not required Ambience - Bohemian-chic meets industrial elegance in this casual eatery with roof top beer garden Spirits - Full Service, featuring 50 taps, 100+ vodkas, martinis, crafted cocktails and Eclectic wine selection Promos and Other Payments - Cohn Group Gift cards and certificates Online - www.bobeaurooftap.com - www.cohnrestaurants.com - www.facebook.com/bobeaurooftap
Boathouse On The Bay
Learn More
Partner Details
Welcome to The Boathouse on the Bay, a Long Beach restaurant offering spectacular water views, amazing sunsets and an outstanding Long Beach dining experience. Seafood - Prime Steaks - Oyster Bar - Cocktails The Boathouse On The Bay prides itself on culinary creativity and a healthy dining experience for all guests. We hold our kitchen to the highest standards of excellence so that our guests can enjoy prime steaks and seafood from only the finest sources along with the freshest sushi and oysters. Unique specials and innovative seasonal menu options are served daily.
Bubba Gump Shrimp Co.
Learn More
Partner Details
Hello, my name's Forrest, Forrest Gump. Welcome to the Bubba Gump Shrimp Company Restaurant and Market! Bubba taught me all there is to know about the shrimpin' business. So I figured it was only right to open up a place like this, on the water and all. Bubba would've liked that. Now I get to share some favorite recipes from Mama, Bubba's Mama and Lieutenant Dan and Jenny. Did you know we got a whole bunch of boats? Twelve "Jenny's"…big 'ol warehouse, we even have hats that say "Bubba Gump Shrimp Co." It's a household name! I hope you like your visit and that you stop by again. Mama always had a chair at her table for hungry folks – and I do too!
87 Aquarium Way
Long Beach, CA 90802
Contact Name: Brandon Yamamoto
Contact Title: Sales Manager
Phone: (562) 437-2434
Fax: (713) 623-5247

Website: www.bubbagump.com
Email: Bryamamoto@ldry.com

Bundts On Melrose
Learn More
Partner Details
In the late 70's I accepted a job at a local grocery stores warehouse bakery. This is where I started to understand more about my fascination of mixing and baking process. This job lasted for 14 years until the bakery was closed and the work was farmed out. I had worked my way up from general help to supervisor. Then I landed a job at an upscale novelty bakery as their production supervisor. 17 years later I was the Chief Operating Officer. Throughout this journey I always had this itch to own my bakery. I saw where there was a need for single serving sweets. I then saw where there was a shortage of high quality baked goods. I had recipes in my head. Then in 2011 when the upscale bakery sold, my itch was satisfied and Bundts on Melrose was born. I am often asked, "What is the secret"? It's simple; Passion & Love.
Buono's Authentic Pizzeria
Learn More
Partner Details
Italy. Italia! A land kissed by the sun. A place of dreams and romance—fabulous wines and delectable food. For those who have never been there, it should be a quest-a goal—a fantasy to be fulfilled. In the meantime, in America, you can experience Italy's warmth, hospitality and authentic cuisine here at Buono's Authentic Pizzeria. With his roots forever entrenched in the Old Country, family patriarch Nicolaniello Buono came to America in 1967 with a small suitcase filled with hopes and dreams. From the pizza fashioned from hand-kneaded dough made fresh daily, to the homemade sauces and sausages, to the fresh mozzarella, and gas-fired brick ovens, eating at Buono's is like dining at a pizzeria in the Old Country. When you order any of their Italian specialties, such as lasagna, spaghetti, eggplant parmiggiana, or linguini e vongole, you are tasting a bit of Italy near the shores of the Pacific! Whether it's the original Buono's in San Pedro, or Buono's on Willow Street in Long Beach or the newest Buono's on Ocean Boulevard in downtown Long Beach, your taste buds will always say, "...Mmmm, Buono!"
Cafe Scuba
Learn More
Partner Details
Located in the beautiful Aquarium of the Pacific over looking Rainbow Harbor and the Seal exhibit. Cafe Scuba ofers a variety of selections including healthy, sustainable seafood options, made to order sandwiches and grill specials, soups, salads, pasta station and kids meal options. Open 10:00AM - 5:00PM daily with special summer breakfast hours of 9:30 - 10:30AM on Saturday & Sunday. Open late on Sunday until 8:00PM for the Aquarium's summertime "Sunday Late Nights". Credit Cards accepted.
100 Aquarium Way
Long Beach, CA 90802
Phone: (562) 951-1738
Fax: (562) 951-3144

Cafe' Sevilla Spanish Restaurant & Tapas Bar
Learn More
Partner Details
With 25 years of success in Southern California, Café Sevilla has breathed culture into the already vibrant downtown Long Beach community. Café Sevilla is an authentic, Spanish bistro and tapas bar that offers over 40 tapas, or small plates, from regions all over Spain. Weather you love seafood or steak, Cafe Sevilla has it all. One can view nightly live entertainment in the tapas bar, have a quiet and romantic dinner upstairs in the mezzanine, or view a live Flamenco dinner show every Saturday. Sevilla is home to the longest running Flamenco Dinner Show in Southern California. Banquet and event specialists are on site, with space holding up to 400 with 3 private to semi private spaces.